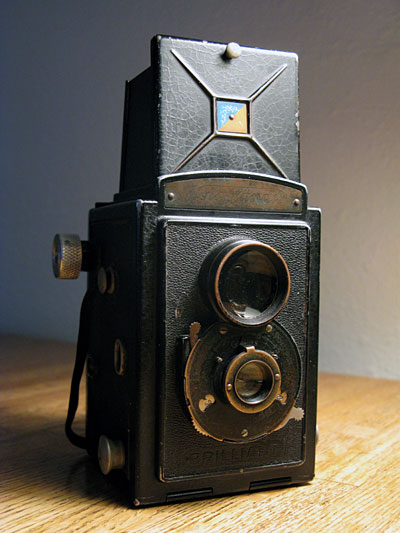 Voigtländer Brilliant, First Model Voigtar 75mm f/7.7 Lens 1932–1937

Pictures from the Voigtländer Brilliant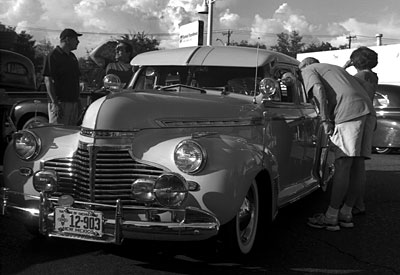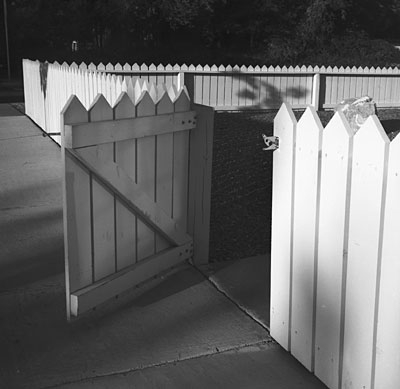 The Voigtländer Brilliant first appeared in 1932; it was a simple but well-made metal bodied box camera with a large, non-focusing reflecting type viewfinder. Brilliant finders were found previously on better quality folding cameras; it seems that Voigtländer was the first to come up with the idea of placing one atop a box camera with a viewing image size close to that of the actual 6x6 centimeter dimensions of the image that would reach the film. The brilliant finder, which greatly aided picture composition, proved to be a popular feature, and the company's Brilliant line of cameras remained in production until 1951.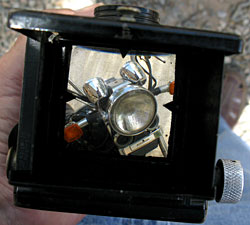 My Brilliant is the first model with a zone-focused Voigtar f7.7 Anastimat lens which can be stopped down to f11 and f22. The shutter is a simple self-setting box camera type with settings for "B", 1/25 and 1/50. A cable release socket and a tripod mount help to extend the camera's low light capabilities. An unusual feature on this simple camera is a frame counter located on the same side as the film advance knob which is activated by an internal toothed wheel which engages the edge of the film. There is also a transparent yellow window on the camera's bottom which is used only to initially position the film for the first exposure. So, once the film is advanced to show a numeral one in the window it can then be taped over to prevent any light leaks. Film loading and other operational features of the Brilliant are well explained in the camera's manual.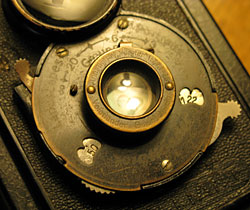 My camera was built in 1935 and it appears to have been well used since then, with the surface very worn and the markings nearly illegible. With only a light cleaning of optics and shutter, however, the camera works nearly perfectly. The camera's quality construction makes it very easily serviced. The viewing lens unscrews from the front allowing access to the inner mirror and viewer surfaces for cleaning. An excellent set of instructions by Dirk Spennemann for disassembling the shutter and the taking lens can be found on Flickr. The only thing I actually needed to correct on mine was a foggy central lens element; I removed it by using a pair of pointy-tipped tweezers as a spanner, and a little lens cleaning fluid did the rest.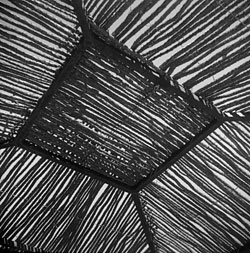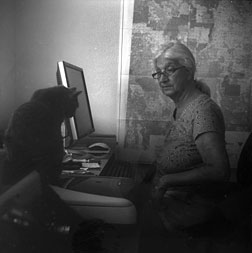 More pictures from the Brilliant are on the blog.