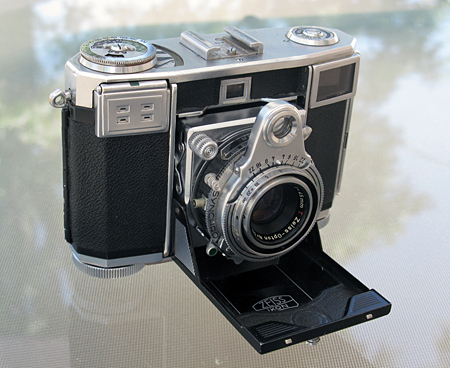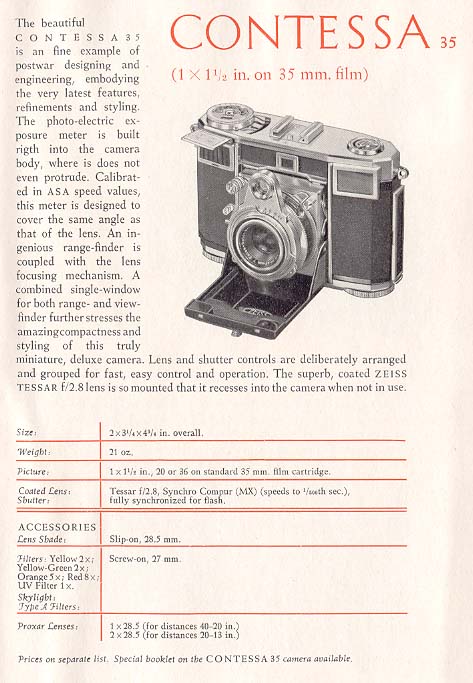 www.zeisshistorica.org
My Contessa 35 is the second version of the folding rangefinder, built from 1953 to 1955. The first version, dating from 1950 to 1953, had the Compur Rapid shutter. The second version features a Synchro Compur. Both had the f2.8 45mm Tessar lens.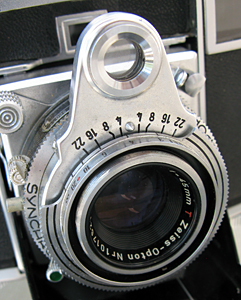 Medium format and 35mm cameras with similar capabilities and features were built by Zeiss Ikon for the amateur market from the early 1930s. All models featured very high quality construction and materials; the top-of-the-line models like the Contessa 35 had rotating wedge prism rangefinders. The forward prism unit was coupled by gears to the front focusing Tessar lens and required no mechanical linkage to the viewfinder in the camera's body. That produced a very sturdy unit which resisted misalignment. The post-war rangefinder folders were also equipped with uncoupled selenium light meters.

Zeiss Ikon offered economy models of their folding cameras which lacked the rangefinders and light meters. Some of the cheaper models had three-element lenses rather than the Tessars, but craftsmanship and materials were of the same high quality as the top-of-the-line models. My Ikonta 35 has the same lens and shutter as the Contessa 35, and many of the other parts are interchangeable as well.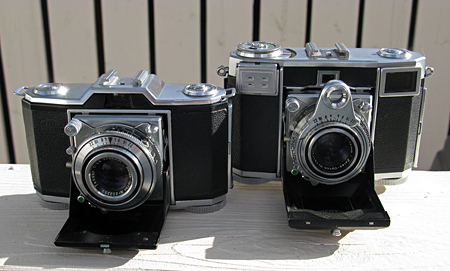 With optimal shooting conditions, there will be no difference in the quality of the images produced by the Contessa 35 and the simpler Ikonta 35. However, in low light conditions requiring wider apertures and with limited depth of field, the accurate rangefinder of the Contessa 35 guarantees sharp focus for every shot. While the Contessa is slightly larger and heavier than the Ikonta, the rangefinder model is still a very compact 35mm camera, and a pleasure to carry and shoot.



* * *

The Contessa 35 Manual is at the Butkus site.

* * *

Below are some sample images from the Contessa 35.