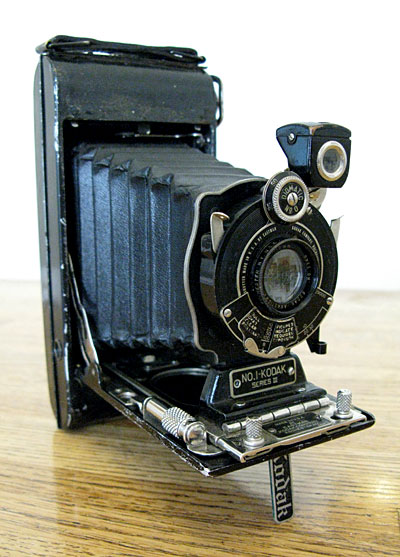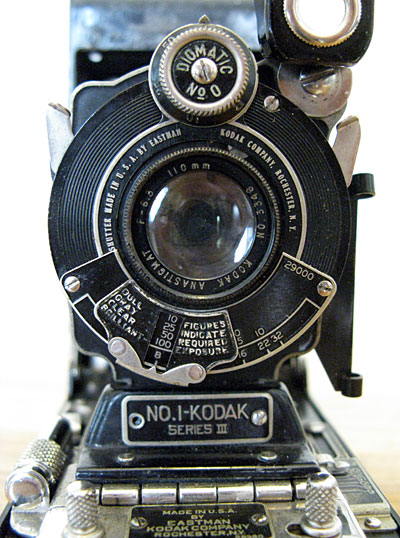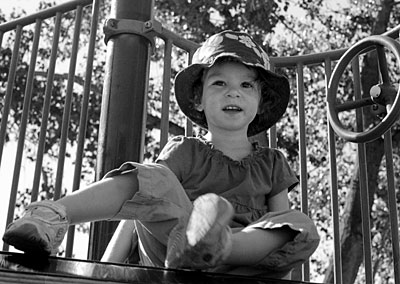 Additional photos and info on the No.1 Series III are on my blog.
The No.1 Kodak Series III and the No.1 Pocket Kodak were the last folding cameras coming out of Kodak's Rochester plant to use standard 120 roll film. After 1932 Kodak still produced 120 roll film because of the market it had created for the format in past years, but medium-format cameras made by the company after that period would only accept 620-format film. The Series III cameras at this time were aimed at mid-level consumer demands, offering good quality at reasonable prices.

The lens on my camera is a sharp f6.3 Anastigmat, while the shutter is a dial-set No.0 Diomatic. Besides being relatively simple and reliable, the Diomatic had the great advantage of a 1/100 top speed which made hand-held shots much more practical than previous simple Kodak folding camera shutters which topped out at 1/50. Some Series III-model cameras were also offered with Compur and Kodex shutters and in a variety of film formats besides the standard 120. All models featured a rigid, rather compact aluminum case with a back that was released from the front chassis with a small tab located near the winding key.

While the design and construction of the Series III cameras showed some clear improvement over earlier models, the coated fabric body covering and bellows were a step down in durability from the leather-coated predecessor models. The fabric did not ultimately hold up well to use, with the surface chipping off and often actually rendering the camera unusable as well as unsightly. A previous owner of my camera completely removed the body covering and painted the body black. The bellows, however, was beyond saving and I had to replace it in order to see what kind of pictures the camera would produce.
---

Some sample photos from the No.1 Kodak Series III