Time for a break from camera related posts to get back to music…more specifically, METAL!
I didn't put up a Top 10 list last year because it was too hard and I just never got around to it.  Frankly, 2014 was just a so-so year for music, maybe a little better than 2013, but nowhere near 2012 which gave us album after album of amazing music. Although there were some good albums last year, there wasn't that one album that just stood out and begged to be played over and over again for a good portion of the year.
12. Grand Magus – Triumph and Power  I had never heard of these guys before this album but Im glad I discovered them. Its so hard for me to really rank a power metal album highly because its all been done so many times over, and this album doesn't really bring much that we haven't heard before, but like Sabaton, they have a mastery of what power metal should sound like, but more importantly, when to stop. The singer of this band has a more mid range tone, and doesn't constantly go up and down the falsetto scale, which I feel adds a bit of freshness to their sound.  There is so much excess in this genre that its refreshing for a band that knows their limits. The best songs on the albums are "Steel Versus Steel", "Triumph and Power", and "The Naked and the Dead".  The only reason I did not rank this album higher, is that for as good as it is, its stuff we've all heard before, and its lacking one or two great songs to push it over the edge.
11. Iced Earth – Plagues of Babylon  I'll admit, I almost forgot this album was released this year. I guess that's one of the drawbacks of releasing something very early in the year. Iced Earth (aka the Jon Schaeffer project) has been around for a long time and they have had more lineup changes than Spinal Tap and they're currently on their 5th singer (6th if you count Matt Barlow twice). The current singer is former Into Eternity singer Stu Block who at times, sounds identical to Barlow, but sometimes also Ripper Owens. He's definitely a hybrid singer and his range works very well in the band. Iced Earth has fallen into the trap of having most albums sound alike, and this album really isn't any different other than the fact that there are a couple really standout tracks to make this one stand above other releases. "Cthulhu" is hands down the best song the band has released in probably a decade.  "If I Could See You" could very well have been the second half of "Consequences" from Something Wicked.  The band stretches its range in this album, with typical galloping heavy power metal, but they have a lighter side which has been missing on some of the previous albums.  So while I can't give an absolute glowing review of this album, its definitely worthy of an "ish" 11th place on my Top 10 list, if only for the inclusion of a couple really kick-ass tracks!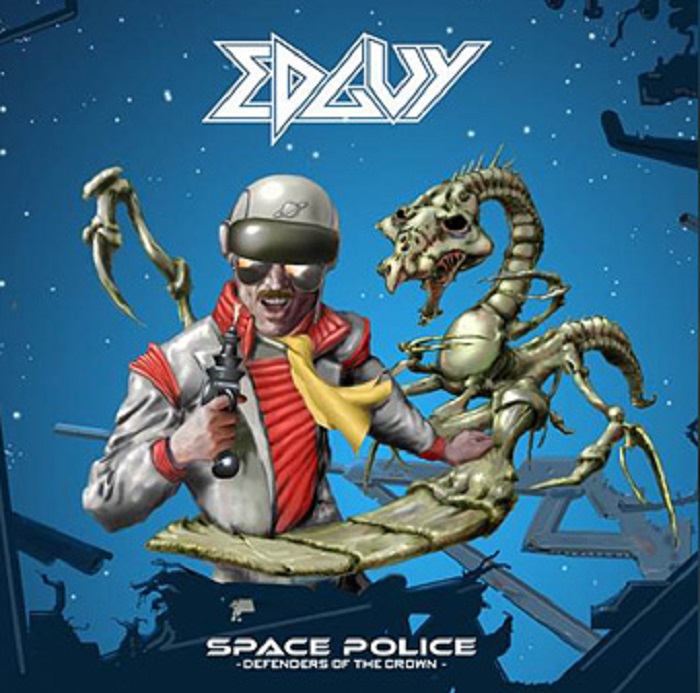 10. Edguy – Space Police  I'll admit it, I'm an Edguy fanboy. Many people don't like the goofy lyrics and themes these guys display these days, but I love it. Metal has always had a tongue in cheek side and this album really portrays it. Edguy have a mastery way of combining great riffs, catchy harmonies, and completely off the wall lyrics into albums that put a smile on your face, and they remind us why Steve Harris is so awesome (listen to track 11 to get that reference).  This album has several incredibly catchy songs, "Sabre and Torch", "Do Me Like a Caveman", and "The Realms of Baba Yaya", heck even their unexpected cover of Falco's "Rock Me Amadeus" is pretty cool.  Along with the catchy songs is some top notch music, and some funny tracks like the previously mentioned "England" and the Def Leppard inspired "Aychim in Hysteria".
9. Opeth – Pale Communion  This is hands down, my most controversial album for me. While this is a huge step forward from "Heritage", and I appreciate the high production quality of this album, its still so far from "Blackwater Park", "Still Life", and the other albums from Opeth's heyday, but still, this is a good album. Its like classic prog rock metal!  Where this album succeeds is that it feels like Opeth actually has a direction in mind as opposed to Heritage which just felt like a series of cool riffs and crazy 70s synth moments loosely tied together into an incoherent soundscape of forgettable music.  I have no doubt that the "old days" of Opeth are past us and this album is harkening to a new era.  For all we know, the "new" era might be better than the old stuff, and if thats true, great, but for now, this is a really good step in the right direction.  The biggest knock I can give this album is that for as good as it is, when I get in the mood to listen to Opeth, chances are, I wont be picking this album.
8. Angra – Secret Garden  This doesn't come out in North America til 2015, and it was merely released in Japan on Dec 17th, so it barely qualifies as a 2014 release, but I am really digging this album. I haven't paid much attention to Angra in over a decade, but this album is a huge step forward. They have a new singer, and a couple of guest vocalists. Track 7, "Crushing Room" features none other than Doro Pesch herself on one of the best songs of the entire year!  The first 2 tracks on the album get it off started really nicely.  You can clearly tell within the first 60 seconds of this album that this isn't going to be just another symphonic power metal album.  The one critique I can give the album is that a little more than halfway through track 1 is a really cool South American / Spanish guitar part that really brings out Angra's Brazilian vibe, but this is the only track on the album where they do this.  I wish they would have sprinkled in a little more of this cultural sound on other tracks.  As a whole, this is a great album I have a feeling I will be coming back to over and over.  This album is not only worth number 8 on my list, but it also gets the award for Biggest Surprise of 2014!
7.  While Heaven Wept – Suspended at Aphelion  This is another band I previously had never gotten into, and while this album isn't perfect, the combination of death, clean, power, symphonic, and all the other subgenres crammed into this one disc is a great listen. Theres so much variety on this album, you wont ever get bored with it. I have had this album on pretty regular rotation for the past 2 months or so and I always find something new to listen to on it.  Track 2, "Icarus and I / Ardor" is a 12 minute long piece that runs the gamut of metal subgenres.  "Indifference Turned Paralysis" is a freakin' amazing instrumental that could be on the best prog albums.  Theres only 7 tracks on this album, so I won't keep going over the individual tracks, but I'll just say that they all work very well together.
6.  Nightingale – Retribution  Nightingale, Morgana Lefay, and Lake of Tears were my first 3 underground metal bands I ever "discovered" back in high school in the mid 90s, and Ive been a fan ever since, but I'd say "Alive Again" was their last quality release. The last two after that were very "meh", so I wasn't expecting much from this one, but I think taking some time away from music has really pumped up Dan Swano's creative juices.  I feel as though this album continues the almost AOR melodic rock sound with a hard rock edge that Nightingale has been known for, except with excellent hooks and catchy lyrics.  Last year we got the superb Witherscape, and now this.  Bravo Dan!
5.  Primordial – Where Greater Men Have Fallen  This may shock some, but I never really "got" these guys, at least not until now.  Primordial has a reputation as a sort of Irish / Celtic metal band and while I guess I can hear a little bit of that sound on this disc, for me, this is more old school doom, more in the vein of Candlemass or Solitude Aeturnus.  I feel as though this album really need to be appreciated on vinyl in a dark room with candles burning.  Its dark, heavy, but with soaring Tony Iommi guitars and powerful vocals.  It's hard to pinpoint a favorite track because I feel this whole album works best as a whole, but if forced, I would say track 2, "Babel's Tower".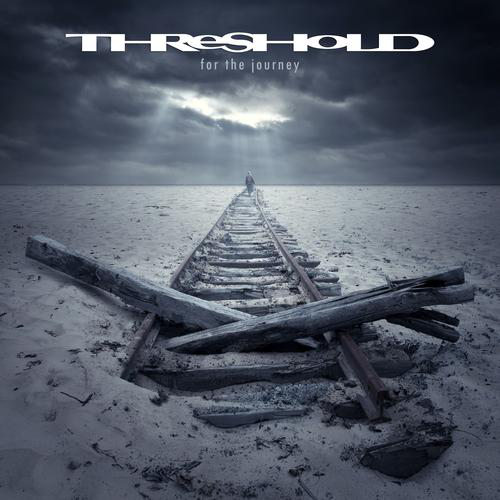 4.  Threshold – For the Journey  I've been a fan of these guys since I first discovered them in the late 90s, and other than maybe one album, they have never disappointed me. Dream Theater sells a lot of albums, Threshold on the other hand, makes a lot of great albums and this one is no exception! If you've heard anything from this band before, you know what to expect here, especially the quality of the music.  Frankly, this album isn't a whole lot different than their last one, "March of Progress" and as a testament for how talented these guys are, they still managed to get up to number 4 on my list despite an album thats not much different from the one before it.  Thats just how good these guys are at what they do.  For my money, Threshold is the best pure prog metal band out there now.
3.  Darkest Era – Severance  DOOOM! Not a year goes by where I don't need my metal to be full of darkness and despair and this is 2014's contribution to that need!  Ireland's Darkest Era (whoa! 2 bands from Ireland in my Top 10) is a new band to me, and I really fell in love with this album which is their second full length release.  These guys share a similar style to Candlemass with heavy, doomy guitars, but chock full of solos and clean vocals.  Last year both Atlantean Kodex and Procession released excellent albums in this style and Darkest Era continues that trend.  I really hope it continues, because clean vocals doom metal is probably my favorite subgenre of metal right now!  I really am excited about where this band is going to go next.
2.  Sólstafir – Ótta  I've always hated the label "post metal", but the more I listen to these guys, the more I feel thats a valid label.  I got a new pair of Audio Technica headphones this year and this is one of my go to albums for immersing myself in a musical soundscape. This is the third band in my top 10 from a country that begins with 'I' and is an island in the north Atlantic….something must be in the water this year.  I really don't have much of a basis of comparison here because this band is simply unique.  The lyrics aren't in English, there's not a lot of metal anywhere on the whole album, and I cant even tell you one or two tracks that standout.  As I mentioned earlier, this album is best experienced with headphones and in its entirety.  Although musically there's very little similarity, this album is to 2014 what Kyuss' Welcome to Sky Valley was to 1995!
1.  Ne Obliviscaris – Citadel  Here it is, my favorite album of the year. I said at the beginning of this post that there wasn't a single album that really blew me away, but now that I am relistening to this disc for this review, I might need to go and edit that, because this is a VERY good album. This album has topped many other 'best of 2014' lists, of which it is very well deserving.  This is an outstanding followup to their debut album from 2012, "Portal of I". The band continues with the violin dominated sound they started weaving with that album.  This is the most death metal on this year's list, but I hesitate to even use that label because there is so much going on here. This is death metal, this is melodic metal, this is progressive metal. This is….metal. Both the clean and screaming vocalists are perfect. Tim Charles, the band's violinist is perhaps the best in the whole genre. The vocals are not too growly, not too clean. Just perfection. Another thing these guys do very well is surprise the listener. Just when you think you are getting into a groove of a particular style, BAM, they throw in a slow jazzy part with a cool guitar solo, then BAM and it changes again. Despite these continuous changes, the music doesn't seem disjointed in the least. It somehow manages to just work. So many bands attempt this sound and fail miserably, but not these guys. Already with 2 albums that I absolutely adored, I really hope these guys can keep it up!  I am definitely looking forward to whatever they do next, but in the mean time, they have already given me 2 superb albums to listen to!
Best Non Metal Album – Weird Al Yankovic – Mandatory Fun
Come on. Its Weird Al at the top of his game. I've listened to this album over and over again, my 18 month old loves dancing to "Word Crimes", its catchy as hell, and this album appears to my "inner nerd". Im a life long Weird Al fan, and it pleases the goofy side of my heart that this guy is still going strong over 30 years after he started!
Most Underwhelmed: Anathema – Distant Satellites
Most Underwhelmed #2: Eluveite – Origins
Most Underwhelmed #3: Sabaton – Heroes
None of these albums are bad. But one thing they all have in common is they are disappointing followups to great albums. I loved each of these band's 3 previous albums, and other than Sabaton who had a ton of staffing changes, there's no reason that each of these 3 albums couldn't have been worthy successors, but each of them fails for one reason or another.
Most Unnecessary: Manowar – Kings of Metal MMXIV
How do you take one of the best power metal albums of the 80s and possibly all time, and make it horrible? This album is a manual for how to do that. I actually defended Manowar's decision to re-record Battle Hymns. For one, that was their debut, it had horrible production, and they mostly left the songs alone. On this album, lyrics were changed, songs were slowed down, and even a song was omitted. Most re-recordings are unnecessary, but this one is not only unnecessary, its terrible.
Best Live Album – Lake of Tears – By the Black Sea
Like I mentioned earlier, Im a life-long Lake of Tears fan and I even like their goofier stuff, like "A Crimson Cosmos". I would love to see these guys live, but I think this album is the closest I'll ever come. For someone who is not familiar with their back catalog, this album could serve as a "Greatest Hits" as well.
Best Album Not from 2014 that I First Heard in 2014: Wolverine – Still
I discovered these guys around the time around the time "Cold Light of Monday" came out, but I forgot about them afterwards. One day while browsing the interwebs, I saw they had two albums since then so I downloaded both, and of the two, "Still" really piqued my interest! Of any album released in 2014, I've played this one over and over again. Tracks 3 and 4, "Taste of Sand" and "Nothing More" are two of the most beautiful pieces of music in my library!
Best Album I Feel I Should Like, but Hasn't Caught Me Yet: Soen – Tellurian
I've given this album a couple of spins, and I feel like I should like this more than I do. Ive read the reviews on several sites and feel as though I should like this as much as everyone else, but for some reason, its just not catching me. Maybe if I give it more time, it will, and I'll have to revise my list, but for now, it just gets an honorable mention.
Biggest Disappointment: Machine Head – Bloodstone & Diamonds & At the Gates – At War With Reality
Unlike the 3 "Most Underwhelmed" albums mentioned above which are actually good albums, but not up to the standard of their predecessors, Machine Head's newest album isn't even good. Its not terrible, but its so generic sounding. After Machine Head's masterpiece "The Blackening", they've reverted to their post "Burn My Eyes" form and started releasing nu-metal garbage, and theres not even a cool Judas Priest cover to save this one like on "Unto the Locust". Ugh.
As for At the Gates, while I'll say it was a pretty big disappointment too, this being their first effort in nearly 20 years, I'll give them a pass. Machine Head has no excuse, however.