Every single year, every one of our beloved film cameras gets another year older.  Cameras that were 50 years old 10 years ago are now 60 years old, and that trend likely isn't going to change, and like everything that ages, they're going to need help to keep doing what they do.
There is a popular saying that "they don't make 'em like they used to" which applies to a great number of things like cars, appliances, and cameras.  And while it is largely true that the concept of planned obsolescence wasn't common back when many classic cameras were made, it is also true that things were made with the expectation that they would be regularly serviced.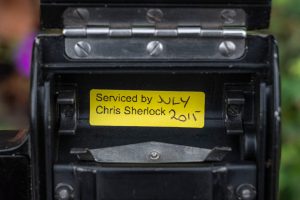 When you bought a mechanical camera, it was assumed that every couple of years, you'd bring it back in for service to clean and adjust anything that was falling out of spec.  If you look inside the film compartments of many cameras, you'll often find hand written stickers on them with a date of the camera's last service.  Professional photographers would get their Leicas and Contaxes serviced annually, sometimes even more often than that depending on their use.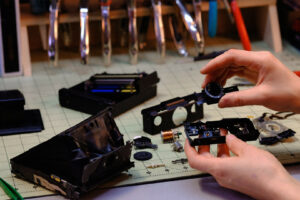 Today, in the 21st century, there are fewer options for camera repairs than ever before.  The demand for the necessary skills and tools to properly CLA (Clean, Lube, Adjust) a film camera are not what it used to be.
The good news is that there are still options, and in most cases, you can still get any kind of camera ever made repaired, but that won't last forever.  As discussed on multiple episodes of the Camerosity Podcast, if you have an old camera and are thinking of getting it serviced, do it now while you still can as these people won't be around forever!
To help you find service for the cameras, I have compiled a list of known camera technicians who are accepting work as of the writing of this post.  My intent is to maintain this list and periodically update it with anyone new who has started taking on repairs, and those who have stopped.  At the very bottom, I will maintain a list of retired technicians who are no longer accepting work, but since their names are widely circulated on the Internet, I wanted to clarify they have retired.
The following links are to reputable repair shops and what they specialize in.  I do not have personal experience with most of these.  Each of the references below were recommended to me or have a positive reputation among other collectors and are worthy of looking into.  This list is far from complete, so if you have someone that should be added to this list, post your suggestions in the comments below.
Youxin Ye – YYe Camera – Canton, MA – Youxin is one of the most highly regarded sources for screw and bayonet mount Leicas, screw mount Canon rangefinders, and other Japanese Leica copies.  He can also CLA the lenses for those cameras, including Nikkor and third party LTM and M-mount lenses.  They also offer a variety of upgrades to later model Leica viewfinders.  Due to his popularity though, Youxin is extremely busy and his waiting list is growing.
Greg Weber – Weber Camera – Fremont, NE – Greg Weber specializes in repairs for nearly all Konica SLRs, rangefinders, and the Koni-Omega medium format rangefinder.  He'll do everything from a battery conversion to a full blown CLA on your classic SLRs.  Two models that he specifically calls out that he wont touch are the Konica FS-1 and TC-X due to their electronics.
Mark Hama – Marietta, GA – Although Mark Hama can repair almost any camera, he's probably the world's authority on Yashica cameras.  He bought out the Yashica factory's entire supply of parts for the Yashica-Mat 124G.  Although Mark's reputation is well known, his repair times can be quite long these days.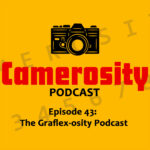 Graham Burnett – graflexparts.com – Duluth, MN – Graham is an expert on Graflex and many different types of reflex and focal plane press cameras.  He services nearly all types of prewar Graflex press cameras, along with Kershaw-Soho, Mentor, Houghton-Butcher, Thornton & Pickard, Hall Reflex, and others.  He also stocks many replacement parts and has a merch store.  Graham has appeared on Episode 43 of the Camerosity Podcast.
Jurgen Kreckel – Certo6 – Spring Lake, NJ – Jurgen's site is called Certo6 presumably because he specializes in Certo folding camera repair, but he's also adept at repairing any number of German cameras.  He also specializes in the installation and repair of bellows for folding cameras.  Anthony Rue from the Camerosity Podcast has personally used Jurgen and recommends him highly.
Sherry Krauter – Campbell Hall, NY –  Ms. Krauter is a factory trained specialist for Leica cameras and lenses.  She only works on screw and bayonet mount Leica rangefinders and lenses, and some Leicaflex SLRs and their lenses.  She has been doing this since 1973 and offers a 6 month warranty on any repair she has done.
David Odess – Randolph, MA – David is a factory trained Hasselblad technician and comes very highly recommended for all manner of Hasselblad repairs.  He repairs most of the leaf shutter Hasselblads, but not the earlier focal plane 1600 models and some 1000 models.  Check his website or contact him to see if he can work on your model.
Greg Weber – Weber Camera – Fremont, NE – Greg Weber specializes in repairs for nearly all Konica SLRs, rangefinders, and the Koni-Omega medium format rangefinder.  He'll do everything from a battery conversion to a full blown CLA on your classic SLRs.  Two models that he specifically calls out that he wont touch are the Konica FS-1 and TC-X due to their electronics.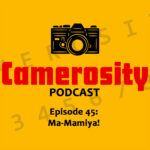 Bill Rogers – mamiyarepair.com – Las Vegas, NV – Bill has over 40 years of experience repairing all kinds of Mamiya cameras and has a huge supply of spare parts acquired from Mamiya after they stopped making new ones.  He specializes in the RB67s, M645 models, and the Super 23 press cameras.  He can repair nearly every model except the 645AF model.  Bill has appeared on Episode 45 of the Camerosity Podcast if you'd like to know more.
Harry Fleenor – rolleirepairs.com – Manhattan Beach, CA – Harry is the go-to guy for all Rollei repairs and can repair nearly all Rolleiflex and Rolleicord TLRs, including the SL66 SLR and the compact Rollei 35.  He performs full restorations, can upgrade focusing screens, and can even convert some 120-only Rollei TLRs to accept 220.  Harry's work is so well regarded in the Rollei community that some unscrupulous eBay sellers have "faked" his repairs to boost the value of the camera.
Erik Hendrickson – pentaxs.com – Loudon, TN – Erik has been servicing Pentax cameras since 1969 making him one of the most experienced technicians on this list.  He specializes in screw and K-mount 35mm Pentaxes and the 6×7 Pentax.  He does not work on the Pentax LX, or auto-focus bodies.  His services come highly recommended and he even gives free estimates.  Erik only accepts work from the United States only.
John Hermanson – Zuiko.com – Huntington, NY – John has over 40 years of experience and specializes in Olympus camera repair.  As of October 2022, John states he is semi-retired and is limiting new work to only some OM-series SLRs, the XA, and the 35RC, but nothing else.  He will not repair any Pen F or regular Pen models, the older rangefinders like the 35SP, the FTL SLR, or the later OM-bodies.  Please contact John first to see if he will take on your model before sending anything to him.
Mark Hansen – zeissikonrolleirepair.com – Stevens Point, WI – Mark Hansen is a very experienced and well known source for all kinds of German camera repairs and is one of the most respected technicians who still work on Zeiss-Ikon Contax rangefinders.  His site lists a long range of folding and solid bodied German cameras, field cameras, TLRs, and others.  He doesn't work on most Japanese cameras, and very few SLRs, so check with him before sending work.  Like most popular technicians, Mark has a long repair queue but his work is worth it!
Radu Lesaru – 3R Camera – Naples, FL – Radu is a factory trained specialist in repairing Alpa SLRs and Tessina 35 cameras and is considered an authority on those brands.  He can also service a variety of of classic German cameras including AGFA, Contax, Exakta, Pentacon, Praktica, Robot, and Voigtländer models.  Radu is the only person in the United States I know of who can repair the original Contax I.
Jim and Liz McRae – Vermont Camera Works – Pittsford, VT – This husband and wife team have been servicing cameras since 1984.  Their website says they work on all makes of film and digital cameras without any particular area of specialty.  If you are in need of a repair, definitely give them a call to see if they can take it on!  Jim and Liz also have a small retail business for refurbished cameras.
Chicago Camera Specialists – Chicago, IL – This shop claims to be able to repair all kinds of film and digital cameras, offering specialized CCD cleaning for digital cameras, and film camera re-skinning.  They also offer rush service for professional photographers.  Their site says they've been repairing cameras since 1947 and also has a walk-in retail store in downtown Chicago.
Don Goldberg – DAG Camera – Oregon, WI – Don Golderg is a Leica trained technician who used to work for them when they owned Minox.  When he left, he took a huge number of spare Minox parts, many of which he still has.  He specializes in Leica and Minox repair and has serviced a huge number of cameras for collectors I know.  DAG's website says they have a huge supply of new or like new parts for sale which are no longer available anywhere else.  DAG's popularity has the downside of often long wait times for repair work.
Gus Lazzari – TLC Camera Repair – High Point, NC – Gus's website says he repairs most types of cameras, but seems to specialize in Leica and Nikon rangefinders, with some Hasselblad and Rolleiflex work.  The website is light on information and as of March 2023, suggests he is semi-retired and has recently doubled his repair rates.
Karl Bryan – Oregon, USA – Karl does not have a website, but is one of the most respected repairmen for the Minolta Autocord and assisted me in repairing my Autocord reviewed on this site.  Karl specializes in only the Autocord because he says it's his favorite camera and he enjoys seeing them working again.  As of March 2023, he is still active and taking on new work.  He can be contacted by emailing: [email protected].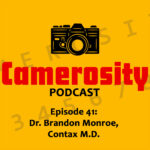 Brandon Monroe – Brookville, IN – Brandon is a young man who has studied pre and postwar Contax rangefinders and can do complete CLAs to them, replacing shutter ribbons, cleaning, adjusting, and lubing the shutter mechanism.  He can also adjust and do some repairs to the rangefinders in those cameras, clean and lube the focus helix, and other parts of the camera, getting them to almost new condition.  He can take on any Contax rangefinder, except the original Contax I.  Brandon was featured as a guest on Episode 41 of the Camerosity Podcast if you'd like to learn more.
Edit: As of August 2023, I have heard that Brandon is no longer responding to any messages and is no longer active on his Facebook page.  He may have stopped working on Contax repairs, so until I hear otherwise, I am no longer recommending his service.
Julien Piscioneri – Brooklyn Film Camera – New York City, NY –  Brooklyn Film Camera is a retail shop located in New York City, and does all manner of sales, service, and film processing, but the reason they are here is for their reputable repair and restoration service for classic Polaroid cameras.  Their lead technician, Julien Piscioneri was trained in the Netherlands and worked for the Impossible Project.  He has over 10 years of Polaroid experience and the website says he has serviced over 11,000 cameras.  He specializes in the SX-70, SX-70 Sonar, and SLR680.
Retrospekt – Milwaukee, WI – Another option for Polaroid repair and service is Retrospekt.  This retail store has a web presence selling repaired and upgraded Polaroid cameras and film.  They specialize in the SX-70 and 600 series cameras, and also sell vintage VHS and repair the Nintendo Game Boy!  What a cool sounding place!
Dave Easterwood – Dave's Camera Repair – Chelsea, MI – Dave has been repairing cameras since 1973 and his website says he can take on any kind of work, but I know he specializes in repair of Topcon SLRs.  He has a huge supply of original NOS Topcon parts and can take a completely damaged camera and restore it back to new.  Dave's website hasn't been updated in a while however, and did not respond to an email by me to see if he is still in business, so keep that in mind.
Paul Barden – Corvallis, OR – Paul is relatively new to repairing cameras and studied under Chris Sherlock in the repair of Kodak Retina cameras and has since built up a very good reputation of being able to bring back Kodak Retinas to live.  Unlike Chris though, Paul will not touch the SLRs or any of the S models.  He only takes on pre and postwar folding Retinas.
Garry Airapetov – Garry's Camera Repair – Buffalo Grove, IL – This shop is located in the Chicago Suburbs and takes on all kinds of film and digital camera repairs.  His site doesn't give a lot of specifics into what he specializes in, but suggests you contact him before sending anything to see if he can take it on.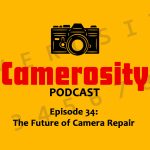 Ryan Jones – Pro Camera – Charlottesville, NC – Pro Camera has been in business since 1983, but Ryan Jones was an employee and after the owner wanted to sell the business, he took it over and runs it repairing all sorts of film cameras.  Although Ryan can repair a lot of things, he has a unique way of accepting cameras in that he has windows where he "opens and closes" accepting new work.  This means that Ryan can only take on new work when the repair window is open, but this has the benefit of not letting his repair queue get long, so that he can get it back to you sooner.  He offers priority repair for pros.  Ryan appeared on Episode 34 of the Camerosity Podcast.
Kurt's Camera Repair – San Diego, CA – A favorite of Ken Rockwell, Kurt's can take on any camera and is factory licensed to repair Nikon cameras under warranty.  His site has a long list of film camera repairs he can take on, but suggests you contact him before sending anything to discuss options.
Henry Scherer – zeisscamera.com – Los Angeles, CA – For many years, Henry Scherer has been well regarded as the "de facto" standard for repairs of the Zeiss-Ikon Contax rangefinder, Contarex SLR, and Super Ikonta folding cameras.  Henry's reputation is that of an extremely detailed artisan who can not only repair, but restore your old camera to it's original factory condition, even though these are some of the hardest cameras to repair.  The catch though is that Henry's waiting list is famously long.  Last I heard, he's telling people the list is over 10 years long, and his services typically start at $1250 and up.  With a list that long, he has no reason to lower his prices, but I am not certain how many people out there would be willing to wait that long.  Even if you don't hire Henry to repair your camera, his website is full of a lot of great reading material.
Zack's Camera Repair – Providence, RI – Zack's Camera Repair comes highly recommended from several people and handles repairs of all types of film cameras and can service digital cameras and does VHS and motion picture film to digital transfers.  Their website says they also sell Used Cameras, but as of March 2023, have none for sale.  They also say to contact them first before sending anything in for repair.
Yuri Boguslavsky – Fedka – New York City, NY – Yuri has both a Fedka store and sells on eBay under the same name and was born in Ukraine before moving to New York in 1990.  In the years since, he has developed a large collection of Soviet gear and has developed contacts back home in Ukraine and other former Soviet countries and regularly imports repaired or good working condition Soviet cameras and lenses.  Although Yuri does not take in repairs himself, his online store has a large selection of stuff for sale and comes with a very positive reputation from many happy customers.
Camera Clinic – Mandan ND – Steve from Camera Clinic has over 40 years repairing cameras and started his current business in 1995 repairing all sorts of cameras.  His website talks about a variety of digital camera repairs including LCD replacement and sensor cleanings, but he also services film cameras too, giving CLAs, replacing light seals and more.  If you're in the area and need your camera looked at, give Steve a call!
Precision Camera Works – Lakeway, TX – Bob Watkins from Precision boasts a long line of camera brands that other technicians won't touch.  Recommended by a site reader, Bob can repair Widelux, Noblex, and Fuji G617 panoramic cameras, along with Hasselblad, Horseman, Mamiya Professional, Linhof and other high end cameras and lenses.  If you have a camera that you're struggling to find someone to look at, see if Precision can help you.
Scott Nielsen – Nielsen Photographic Services – Oakdale, CA – Scott Nielsen comes highly recommended from a number of readers and is factory licenses to repair the Minolta CLE rangefinders, the Minolta XK and other electronic cameras.  He stocks a huge number of replacement parts, allowing him to take on repairs for more difficult cameras that others won't touch.
Advance Camera Inc. – Portland, OR – Another highly recommend do-it-all shop is Advance Camera.  According to their website, "We can work on pretty much anything within reason; in the past year we've rebuilt or serviced APS, 35mm, Half-Frame, Panoramic, Medium, and Large Format film cameras from pre-war German rangefinders to modern field cameras. One of our technicians is a veteran of the Pentax Service Center, and we specialize in Pentax 67 and 67IIs."
Midstate Camera Repair – Providence, RI – Midstate is a family run business that has been around since 1978 and employs a variety of repair technicians who were all trained at the National Camera Technical Training School.  They take on all kinds of professional film and digital models, along with a large number of consumer digital models as well.
Blue Moon Camera and Machine – Portland, OR – Blue Moon has a pretty good reputation for repairing cameras and is the only one on this list who also can repair old typewriters too!  How cool is that.  Their Repair FAQ shows a huge list of popular Nikon, Canon, Pentax, and Olympus 35mm SLRs, and they also have an in house tech named Paul Osburn who specializes in Hasselblad.
Dave Feely – Key Camera Service – Longmont, CO – Dave Feely does not have a website, but is listed on Rollei's US website as a recommended repair facility for all Rolleiflex TLRs, Rolleiflex SL 3003, SL 2000, SL 35, SL 66, 6000 series cameras and nearly every other make/brand.  How can you go wrong with the maker of the cameras themselves tells you he's a good option!  Dave can be reached at 303-772-7690 or by email at [email protected].
Jim Kilroy – Barn Owl Camera – Warwick, MA – Another option for Hasselblad repair in the US is Jim Kilroy.  Jim does not have a website, but is said to be just as good as David Odess at Hasselblad repair, but with shorter wait times.  According to one reader of this site, Jim does good work, so if you need your Hassy looked at, maybe give Jim Kilroy a shot.  He can be reached at [email protected].
Dan Daniel Cameras – Morrisonville, NY – Dan Daniel has a website stating that he can repair a large number of mechanical cameras including those by Zeiss-Ikon and the Minolta Autocord, however the most exciting thing I saw is that he specializes in the Kodak Medalist and can do conversions on those cameras to make them natively support 120 film, like Ken Ruth used to.  The Medalist is one of my all time favorite cameras and to have someone specializing in those warms my heart!
Bob Sara – CLA Studios – Winter Park, FL – Bob is a long time camera technician who studied as a technician for a Yashica Service Center in both the UK and US and specializes in Yashica and other brand TLRs, including the Minolta Autocord and pre 1960s Rollei TLRs.  Bob has experience with all 26 versions of the Yashica TLR and can give full CLAs to any model you need worked on.  He comes highly recommended and has customer feedback on his Facebook page.
Service Camera Pro – Québec, Canada – This French Canadian shop has been in business for over 40 years and claims to service all types of film and digital cameras, including Hasselblad, Bronica, Mamiya, Canon, Nikon, Leica, Yashica, Pentax, Olympus, Sony, Panasonic, and others.  If you are local to Québec or just prefer to stick with Canadian repair, this could be a good option for you.
Lens Medic YYC – Calgary, Canada – Lens Medic offers camera repair and sales through their Instagram page.  They also have a website, but it has very little information.  Despite not having a very strong web presence, this shop comes highly recommend for your film camera repair needs.
Paramount Camera Repair – Saskatchewan, Canada – This retail shop located in central Canada offers repair and service for all kinds of film and digital cameras.  Their website says they can handle any kind of classic film camera, but requests that you contact them before sending anything in.
Marc Carriere – Zone 7 – Montréal, Canada –  Zone 7 comes recommended by a reader of this site and he can repair almost anything.  He doesn't have a website however and takes repairs by appointment only.  Marc can be reached at 514-597-1096 and by email at [email protected].
Alan Starkie – Cameraworks – Greater Manchester, UK – This camera shop based in the UK not only will service your old screw and bayonet mount Leica, but they also offer painting and restoration services.  Want to turn your chrome Leica M3 into a black one, Alan can do it!  He also can rebuild and upgrade some rangefinders with new glass and different frames.
Ed Trzoska – europhotoservices.co.uk – Leicester, UK – Ed comes highly recommended by many photographers in the UK.  His site specifically mentions Zeiss-Ikon and Voigtländer models, but he may service others as well.  Give him a try if you are in the UK.
Luton Camera Repair – Bedfordshire, UK – Luton has been in business since 1967 and claim to be able to service any kind of film or digital camera, including cleaning of CCD sensors.  They go on to say they specialize in Olympus OM-Series SLRs and Pen (film and digital) camera systems.  They sell refurbished cameras and have a retail shop where they take in new work as well.
Londinium Cameras – Devon, UK – Londinium has been servicing cameras since 1994 and their website says they can repair any film or digital camera, but specialize in Pentax SLRs, especially the Spotmatic and K-mount models.  Their website suggests you contact them before sending in anything for repair.
Cameratiks – Edinburgh, Scotland – Cameratiks is one of the only repair options in Scotland for anyone looking to get their Leica, Rolleiflex, Hasselblad, and Zeiss cameras working and come highly recommended by Alan Duncan of Canny Cameras.  They also take on digital camera repair and CCD cleaning.
Newton Ellis & Co. – Liverpool, UK – This shop has been in business since 1948 and is one of the oldest camera shops still around in the UK.  Their website says they take on nearly any kind of film or digital camera repairs, including those for Nikon, Canon, Minolta, Olympus, and Pentax.
Camera Repair Workshop – Milton Keynes, UK – Dave from Camera Repair Workshop boasts over 40 years of experience repairing cameras, a large part of that time spent working for Minolta.  Although he has a lot of experience with Minolta, Dave can work on all kinds of film cameras, along with service for some digital cameras as well.  Dave comes highly recommended from a reader of this site.
Pierro Pozella – PPP Cameras – Birmingham, UK – This one was recommended by several people as they seem to have a very positive reputation.  Pierro Pozella has been refining his skills repairing cameras since 2011 and lists a wide range of camera types and brands that he can repair, including Voigtländer, Zeiss-Ikon, Canon, Nikon, and some Soviet brands.  Their website also says they buy old camera equipment and accept some trades.  Give him a call if you're in the area and need some work done!
Asahi Photo – Brentford, Middlesex, UK – Asahi is a dedicated Pentax service center that has been in business for over 35 years.  They specialize in the Pentax 67 system but also work on 35mm Pentaxes and possibly some digital models.  They come highly recommended, and even offer sales of pre-serviced models.
Jeremy Rata – Film Furbish – Leeds, UK – This shop is a relative newcomer, but claims to be the largest supplier of Rollei 35s in the world and can perform CLAs on any Rolleiflex and Rollei 35.  The company has a huge inventory of used cameras, and also offers reskinning services.  If you are in the market for work on or an already restored Rollei, you might want to give Jeremy a call!
Roger Lean – Russian Camera Repairs – London, UK – When searching for Soviet camera repairs in the UK, the name Roger Lean comes up a bunch.  A Google search returns many happy customers as recently as 2021.  Apparently, Roger specializes in repair of the LOMO LC-A, but can handle many other types of Soviet cameras.  He does not have a web presence, so I cannot confirm if he is still accepting new work, but his address and phone number are easily found online.  His number is +0208 881 5208.
Sydney Camera Repairs – Sydney, Australia – This shop comes recommended by Theo from the Camerosity Podcast and says this place does a great job on all types of film and digital repairs.  Their website says they can take on any job, including repairing custom home made cameras, and even offer some customization options.  With such a long list of options, if you're in Sydney, this is another great option.
Camera Service Centre – Sydney, Australia – One more option for anyone in or near Sydney, Camera Service Centre specializes in digital and warranty repairs for Canon and Nikon but also takes on film repairs too.  Their website says they offer a 6 month warranty on all repairs and also offer options for professionals too.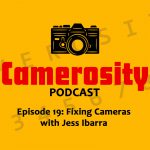 Jess Ibarra – Viva La Film – Sydney, Australia – Jess is a young technician who has taken up repair of a large number of cameras.  Jess doesn't specialize in one particular camera and is willing to try almost anything.  She has recently become more familiar with screw mount Leicas, and can do a large number of repairs on those.  If you are in the Sydney area, and need camera repair, talk to her and see if she can help.  Jess was a featured guest on Episode 19 of the Camerosity Podcast and has appeared on several episodes since.
Michael Prügel – Kamera Service Ostkreuz – Berlin, Germany – Michael Prügel is a respected technician who used to take on work from Pentacon in Dresden and continues to repair Leica, Hasselblad, and Rollei cameras.  His website lists many more cameras that they work on such as the Widelux panoramic camera, Exakta, Kiev 60, Pentacon Six, and many other East German and Soviet cameras.
Gerard Wiener – Munich, Germany – Gerard doesn't have a website, but the link to the left is to a YouTube video promoting his work.  Based in Munich, Germany, he is a very reputable German camera technician who can work on a large number of cameras.  His phone number is +49 89 595072.
Niels Peters and Carlo Gosch – PEGO Kamera-Technik GbR – Reinfeld, Germany – These two guys are listed as officially licensed repair technicians for both Konica MInolta, and although those companies don't make cameras anymore, these guys will still repair a huge number of Konica and Minolta analog and digital cameras.  They also specialize in Canon EOS film and digital cameras as well.
Werner Bruer – Classic Fototechnik – Howaldtstraße, Germany – Werner Bruer is a former Rollei technician who works for himself now repairing all kinds of Rolleiflex medium format and 35mm cameras.  He can do full services on the Rollei 35, something others won't touch.  His site is entirely in German, so I struggled to read it, but according to at least one reader of this site, he does a great job!
Oleg Khalyavin – OK Cameras – Slovakia – Oleg specializes in former Soviet Union made rangefinders and SLRs.  Oleg has a large supply of new old stock parts from KMZ.  He also regularly stocks FSU cameras that are already serviced and ready to be sold.  In early 2023, Oleg relocated to Slovakia from Russia and is currently accepting new work.
Gejza Dunay – cupog on eBay – Slovakia – Dr. Gejza Dunay repairs a wide variety of Eastern European and Soviet era cameras, specializing in Flexaret TLRs, Exaktas, and the Pentacon Six system.  Although he can repair many other brands, he sticks to brands that fewer people will take on.  Dr. Dunay does not have a website and only sells cameras through his eBay store, under the username 'cupog'.  His prices are reasonable, and he says he sometimes takes on contracted work, but prefers to stick with eBay.  In November 2020, I had a chance to speak with him and learn more about his business.
Wilco Jansen – Hasselblad Reparaties – The Netherlands – As the name suggests, Wilco Jansen repairs Hasselblad cameras, but not just any old Hasselblad cameras, he also lists the Hasselblad XPan as a model he'll work on which I have to imagine is difficult to do.  In addition to bodies, he also services Hasselblad lenses, shutters, backs, and other accessories.
Amsterdam Camera Repairs – The Netherlands – A one stop shop for all your film camera repair needs, ACR says they repair Leica, Hasselblad, Mamiya, Rolleiflex, Pentax, Plaubel-Makina, Synchro-Compur, Copal, Nikon, Canon and many other brands, so if you're in the Netherlands and Wilco Jansen is not available, check these guys out!
Belgium
Alexander Kaller – Camera Revival – Nieuwstraat, Belgium – Camera Revival is a full service shop offering complete restoration for a number of camera brands.  Looking through their website, they offer everything from light seals, to curtain replacements, re-cementing lenses, cleaning fungus, re-skinning bodies, and more.
Retired
Chris Sherlock – Retina Rescue – Located in New Zealand, Chris was the world's authority on the Kodak Retina and Retinette cameras.  Unfortunately, as of 2022, Chris has retired and is no longer accepting new work.  Although this is a big loss to the community, Chris is still active on YouTube, making instructional videos showing himself repairing various cameras.  Whether you want to learn to repair cameras yourself, or are just curious to see how repairs are done, definitely check out his channel!

Ken Ruth – Bald Mountain – Ken was a specialist shop that repaired and modified Kodak Medalist cameras to accept 120 film among other rare Kodak cameras.  As of 2017, however, Ken has retired and is no longer accepting work.
Wolf Umbach – ZV Camera Service – If you dig around old Internet posts from the past 20 years looking for Zeiss or Voigtländer repair options, Wolf Umbach's name will likely come up as he was a highly respected technician, but sadly, has since retired and is no longer repairing cameras.
Rolf-Dieter Baier – fototechnik – A formerly popular option in Germany for the Pentacon Six system and other German cameras still shows on some sites as taking on new work, but according to their website, as of October 2020, they are no longer repairing cameras.
David Odess – Randolph, MA – David was a factory trained Hasselblad tech and repaired a large number of Hassy bodies including the 1600 series.  Unfortunately in August 2023, David passed away.