In the first episode of Season 3 of the Camerosity Podcast, the guys and I opened up the call-in lines for the first time since late July and asked everyone who has travelled lately, what their ideal travel cameras are.  When deciding to take some cameras on a trip, what makes the cut or doesn't, and why.  In addition to travelling with cameras, what are your tips for getting through airport security, is it worth getting your film hand checked, or should you separate your film from your cameras into separate luggage.
Joining Anthony, Paul, Theo, and Mike are returning callers Mark Faulkner, Patrick Rapps, John Roberts, Howard Sandler, and first time callers Maxwell Whitaker, Mina Saleeb, and Kevin Knipp who all help us answer those questions.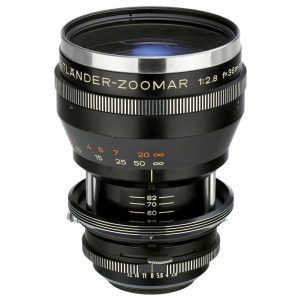 In addition to our travel tips, we also stray into the world of mirror lenses and other strange lenses of the 20th century like the Voigtländer Zoomar, KMZ Rubin-1, and the Minolta Rokkor-X 40-80mm f/2.8 "Gear Box Lens".  As we often do, much praise is heaped upon Voigtländer and the Bessamatic SLR and Cosina Bessa Rangefinders, we share our opinions of Minox submini cameras, the Carl Zeiss Jena Werra, AGFA Karat 36, plus many, many others.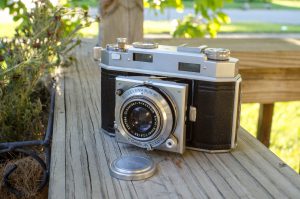 Later, hear Anthony admit that he's struggling with the decision of whether he needs to rebuy another Leica M3, whether or not people mix digital and film on vacations, and how many times Paul has bought the same camera more than once.
As always, the topics we discuss on the Camerosity Podcast are influenced by you!  Please don't feel like you have to be an expert on a specific type of camera, or have the level of knowledge on par with other people on the show.  We LOVE people who are new to shooting and are interested in having an episode dedicated to people new to the hobby, so please don't consider your knowledge level to be a prerequisite for joining!
The guys and I rarely know where each episode is going to go until it happens, so if you'd like to join us on a future episode, be sure to look out for our show announcements on our Camerosity Podcast Facebook page, and right here on mikeeckman.com.  We usually record every other Monday and announcements, along with the Zoom link are typically shared 2-3 days in advance.
For our next episode, we are going red, for Red October.  That's right, the Camerosity Podcast is going to discuss the Soviet Photo Industry.  What are the best cameras to pick up for someone new to the hobby, which ones to avoid, and what are some under the radar models.  So for those of you looking to expand on your Soviet GAS, be sure to join us on Monday, October 2nd for the recording of Episode 56!
In This Episode
How Do You Decide Which Cameras Will Go With You on a Trip / Theo and Anthony Are Going to Asia
Bringing At Least One Digital Camera on a Trip / Panasonic Lumix LX Series
John Roberts Took a Canon F1 and Nikon Z5 and Used the Same Lenses Using an Adapter / Mike Loves the Z5
Mina Took a Nikon F-801 with Two AF Lenses
Inspecting Film Through Airport Security / Put Film in Clear Bags, Be Polite, and Make the Inspection as Easy as Possible
Some Airports Have a No Hand Check Policy / If You Are Eligible for TSA Pre-Check, Do It / ISO 800 Film And Up / CT Scanners
Film Shield Bags Are Lined with Lead / Paul Once Lost an Entire Pelican Case of Film in Airport Security
Anthony Is Going to Japan / Voigtänder Perkeo II / Olympus XA4 / Minox 35
Howard Brings Cheap Cameras On Trips / Rollei 35 B / Mike Gets Stressed Out If He Brings Too Many Cameras
Paul Travels Specifically for Photography and Food / His Wife Traveled with an RB67 One Year
If Your Cameras Are Stolen While Travelling, A Tip Is To Also Lose Your Passport So You'll Stop Thinking About the Cameras
Getting Film Stolen is Worse Than Cameras Stolen / Travel With Your Cameras and Film Separately
Good Compact Digitals for Travel / Ricoh GR / Panasonic Lumix LX100
Olympus Pen F Digital and Film Cameras / Half Frame vs APS-C
Micro 4/3 Cameras Are Quite Good / Olympus OM-D EM1X / Olympus Pen Digitals
Maxwell's Ideal Travel Camera is a Minox B He Bought from Paul / Getting and Developing Minox Film
Slitting Film / 3D Printing Slitters / Using a TLR to Slit Film
Anthony is Going to Attempt to Barter His Way to a Good Camera in Japan By Selling Argus C3s
Theo and Anthony Love the Zeiss-Ikon Contessa 35 / Mike Not So Much / Voigtländer Vito III
Carl Zeiss Jena Werra Series / The Werra is the Only Carl Zeiss Jena Camera
Leaf Shutters That Go Faster than 1/500 / Kodak Tourist and Chevron / Minolta V2, V3, and Others
Rudi Made Anthony Take a Bunch of 110 Cameras and 110 Film from Him / Minolta and Pentax 110 SLRs
Mike Didn't Like the Canon 110ED / Anthony Loved his Minox 110 and the Vitoret 110
Voigtländer Was Owned by Zeiss, Then Rollei, then Licensed to Cosina for the Bessa Rangefinders
Voigländer Vitessa, Vito C, Bessamatic, Ultramatic / Voigtländer Zoomar Lenses
Russian MTO 500 and 1000mm Mirror Lenses / Maksutov Invented the Catadioptric Lenses for Telescopes
Soviet Rubin-1 Is Not a Copy of the Zoomar But is Similar / The Zoomar Originally Came on the KMZ Zenit 6
Mike Attempts to Explain How a Mirror Lens Works / Mirror Lenses Are Almost Always Found in Mint Condition
Nikon and Minolta Mirror Lenses / The Rokkor 250mm f/5.6 Mirror Lens is Very Good
Minolta Rokkor-X 40-80mm f/2.8 Gearbox Lens
Show Suggestions for Season 3 / Yashica / TLRs / Subminis
Viscawide 16mm Swing Lens Camera / Large Format / Robert Shanebrook / Another Euro Episode
Leicaflex SL Mirror Locks Just like the Nikon F
How Many Cameras Have You Bought More Than Once?
Anthony Is Starting to Miss His Leica M3 / Voigtländer Cosina Made Bessas / Contax RTS II and RTS III
The Earlier AGFA Karat is the Rangefinder for People Who Don't Like Rangefinders
We Have Lots Planned for Season 3, Stay Tuned!
Links
If you would like to offer feedback or contact us with questions or ideas for future episodes, please contact us in the Comments Section below, our Camerosity Facebook Group or Instagram page, or email us at [email protected].
The Official Camerosity Facebook Group – https://www.facebook.com/groups/camerositypodcast
Camerosity Instagram – https://www.instagram.com/camerosity_podcast/
Chuck Rubin Photographics – https://www.facebook.com/p/Chuck-Rubin-Photographics-100054624692201/
Mina Saleeb – https://www.instagram.com/crookandflail
Theo Panagopoulos – https://www.photothinking.com/
Paul Rybolt – https://www.ebay.com/usr/paulkris and https://www.etsy.com/shop/Camerasandpictures
Anthony Rue – https://www.instagram.com/kino_pravda/ and https://www.facebook.com/VoltaGNV/
Camerosity can also be heard on the following services:
YouTube – https://www.youtube.com/@camerositypodcast
Google – https://podcasts.google.com/feed/aHR0cHM6Ly9mZWVkLnBvZGJlYW4uY29tL2NhbWVyb3NpdHkvZmVlZC54bWw
Apple – https://podcasts.apple.com/us/podcast/camerosity/id1583252688
Amazon Music – https://music.amazon.com/podcasts/9d316c9e-5461-4fa5-9e04-24fd27fffc3f/camerosity
Podchaser – https://www.podchaser.com/podcasts/camerosity-1985806