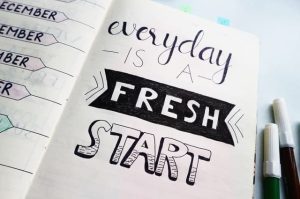 We're back!  The gang and I are fresh off a mandatory 28 day rehab cleanse from all our GAS afflictions!
To help us get back on the wagon, we only invited one guest to catch up on what we've all been up to since our last episode.  From Fort Dodge, Iowa, Mike Novak returns to discuss what he's been up to, what his favorite Rolleiflex is, and a whole bunch of tips and tricks about in-home developing.
In this episode, Mike shares a bunch of new cameras he's working on reviews for, things Paul is about to put for sale in his shop, and Theo's newest Father's Day pickup.  We spend a great deal of time talking about Mamiya and their zillions of lens mounts they've made for 35mm cameras, an uncommon 24mm x 24mm square format 35mm camera, and different ways to make double exposures.
As always, the topics we discuss are decided by you.  The guys and I rarely know where each episode is going to go until it happens, so if you'd like to join us on a future episode, be sure to look out for our show announcements on our Camerosity Podcast Facebook page, and right here on mikeeckman.com.  We record every other Monday and announcements, along with the Zoom link are typically shared 2-3 days in advance.
So stay tuned, and if you'd like to ask us a question or give us some topics to discuss, look for our show announcement for Episode 33, which we will record on Monday, September 19th!
This Week's Episode
Theo Goes on the Negative Positives Podcast / The Nerdiest Film Photography Podcast / LOMO LC-A Wide
Paul Picks up a Praktina FX with Biotar / Miranda G / PX625 Battery Voltage / Wein Cells
Paul Has a Leica M4-P Coming That He REALLY Needs to Test / Rolleiflex 2.8D
Rolleiflexes Can Be Difficult to Differentiate Between Models / Mike Should Review more Rolleis / Novak Recommends a First Rolleiflex
Japanese Rollei Copies Sometimes Improve Things / Fujicaflex Automat TLR / Rolleimagic is the Weirdest Rolleiflex
Rolleicord Multiple Exposure Project with Pixels and Grain / The Art of Intentional Double Exposures
Double Exposing on Both Sides of the Film / Cameras Best Suited for Double Exposures / Canon EOS 300 / Ben Felton Does Double Exposures of Portraits
Novak Loves Pyrocat HD / C41 Developing Has Far Fewer Variables / There's a Ton of Black and White Developers and Processes
Novak's Tips for Controlling Grain, Contrast, and Detail / Stand Developing / Standard vs Staining Developers
How Do Lighten the Base Layer or Get Rid of Base Fog? / HC-110 Lasts Forever / New Formula HC-110 vs Old Formula
C41 Unicolor Kits Are Mike's Favorite / C41 vs ECN-2 Kits / Kodak Vision3 Cinema Film and Removing Remjet
Developing ECN2 Film in C41 Chemicals Works But the Colors Will Be Off / Seattle Filmworks / Tungsten vs Daylight Balance
That Cinestill "Glow" is Due to a Missing Anti-Halation Layer
The Mamiya Sketch is a Really Cool 24×24 Square Format Rangefinder / Mamiya Had More 35mm SLR Mounts Than Anyone
Mamiya Prismat V-90 (Prismat PH) / Mamiya ZE-X / Crossover Exposure Mode / Dealers Loved Mamiya and Ricoh
What Are Some Cameras that would be Perfect, Except for One Thing? / Konica III / Voss Diax IIa / Alpa 11e / Nikon N80 / Fuji GS690W / Futura S
Theo Gets a Leotax Model K and Nikon CoolPix 995 for Father's Day / Leotax vs Nicca
Mike's Upcoming Reviews for Zenobia 35 / Adox 300 / Magazine Back 35mm Cameras
Anthony Gets His First Argus C3 / Sandmar Lenses and Argus Viewfinders / Kodak Medalist vs Mamiya 7
Do Boring Cameras Make Boring Photos? / The More a Camera Appeals to You, The More Fun You'll Have Shooting It
The Konica Autoreflex TC and the Hexanon 40mm f/1.8 Lens / Some Lenses are Cheaper to Buy Attached to a Body than By Itself
Teraoka Auto Terra Super / More About the Mamiya Prismat V-90
Show Notes
If you would like to offer feedback or contact us with questions or ideas for future episodes, please contact us in the Comments Section below, our Camerosity Facebook Group or Instagram page, or email us at [email protected].
The Official Camerosity Facebook Group – https://www.facebook.com/groups/camerositypodcast
Camerosity Instagram – https://www.instagram.com/camerosity_podcast/
Camerosity Twitter – https://twitter.com/CamerosityPod
Negative Positives Podcast # 391 – https://www.podbean.com/media/share/dir-hi389-14b78501
Mike Novak – https://www.flickr.com/photos/greyscale3/
Theo Panagopoulos – https://www.photothinking.com/
Paul Rybolt – https://www.ebay.com/usr/paulkris
Anthony Rue – https://www.instagram.com/kino_pravda/ and https://www.facebook.com/VoltaGNV/
Camerosity can also be heard on the following services:
YouTube – https://www.youtube.com/channel/UCWyeY-1uD2VjhgPODY9MBug
Google – https://podcasts.google.com/feed/aHR0cHM6Ly9mZWVkLnBvZGJlYW4uY29tL2NhbWVyb3NpdHkvZmVlZC54bWw
Apple – https://podcasts.apple.com/us/podcast/camerosity/id1583252688
Amazon Music – https://music.amazon.com/podcasts/9d316c9e-5461-4fa5-9e04-24fd27fffc3f/camerosity
Podchaser – https://www.podchaser.com/podcasts/camerosity-1985806