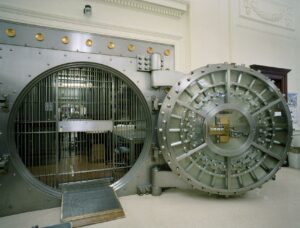 We've covered a lot of gear on this podcast before.  Some cameras are ones that flew under the radar that deserved some recognition as something worth checking out, others were less common models in which a bit more effort (and cost) were required to add to a collection, but then there's a level of camera in which no amount of money or effort will result in one coming your way.  These are the Unobtanium cameras, models which are so expensive, or so hard to find, that even the most experienced of collectors don't have them.
Joining Anthony, Theo, Paul, and Mike on this episode dedicated to the hardest cameras to find are some people who have found some of the hardest cameras to find, Ira Cohen, Ray Nason, Robert Rotoloni, Patrick Rapps, Rudi Berden, and James Thorpe.  Each of these guys has at least one camera that for most people would quality as unobtanium.  How they came across each model varies, but nevertheless, represent some of the coolest and hardest to find cameras ever made.
As we did in the last episode, we start off this one with a question, asking our guests to define what exactly qualifies as unobtanium.  As you might expert, rarity and cost are definitely prerequisites, but what about functionality or provenance?  Does a camera that's very difficult to find in working order or a camera formerly owned by the Beatles still qualify as unobtanium.  In addition to rare cameras, lenses and accessories can qualify too, so we get into some extras that are really hard to find as well.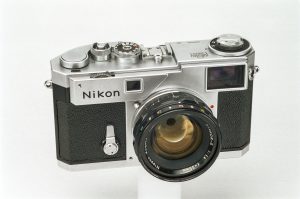 If you were to break down types of unobtanium cameras, one that would be the hardest of the hardest to find would be prototypes, so in this episode we spend time talking about some of the coolest prototypes including two interchangeable lens rangefinders made by Minolta and Konica, but also Robert Rotoloni goes DEEP into the rabbit hole of prototype Nikon rangefinder cameras and lenses.  If you thought the Nikon SP was the most advanced 35mm rangefinder the company ever made, think again as there were two others.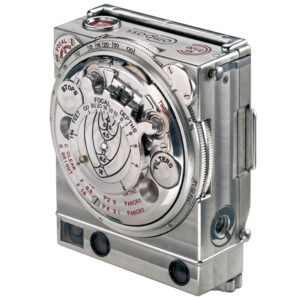 The rest of the episode is all over the place, discussing rare cameras by Ilford, Argus, Wica, Premier Instrument Corp, and LeCoultre.  We are quite certain that we missed some other rare and otherwise difficult to find cameras, but as always, the topics we discuss on the Camerosity Podcast are influenced by you!  We would love to hear from more listeners, especially those who are new to shooting film or collecting cameras.  Please don't feel like you have to be an expert on a specific type of camera, or have the level of knowledge on par with other people on the show.  We LOVE people who are new to shooting and are interested in having an episode dedicated to people new to the hobby, so please don't consider your knowledge level to be a prerequisite for joining!
The guys and I rarely know where each episode is going to go until it happens, so if you'd like to join us on a future episode, be sure to look out for our show announcements on our Camerosity Podcast Facebook page, and right here on mikeeckman.com.  We usually record every other Monday and announcements, along with the Zoom link are typically shared 2-3 days in advance.
As we did last year, we're taking the entire month of August off to relax, soak in some sun, and maybe even catch up on shooting all of the cool cameras we've all picked up in the past year so we will not be back with Episode 54 until September.  The guys and I will still be active on the Camerosity Facebook page, so keep in touch with us there, and once we have an idea of when we'll record the next episode, and what possible topics we might discuss, we'll be sure to let you know!
This Week's Episode
How Do You Define "Unobtanium" / Rarity, Expensive, or Something Else? / Unobtanium Lenses
Cameras Not Known to Be Very Reliable: Kodak Ektra, Hasselblad XPan, Graflex 3A
Rudi Berden Reviews the Kodak Ektra / Leaving Notes in the Film Compartment
Cameras that Have Provenance or Were Owned by Someone Famous
Mike is Collecting Cameras Owned by Other Collectors
Before the Internet, Finding Rare Cameras Was Extremely Difficult / Paul Finds a Leica Luxus
Walter Dorwin Teague No. 1A Gift Camera
Cameras that Have Cross Appeal to Different Collectors, The Price Goes Up Dramatically / Mickey Mouse Cameras
Paul Handled 80 Boxes with 640 Cameras in Them in One Day / Graflex Combat Graphic
Kodak Bantam Special in Original Box / Versions with Supermatic and Compur Shutters / Using the Bantam Special
Nippon Kogaku Almost Made a TLR, Two Prototypes Were Known to Exist
Other Companies Made Cameras with Nikkor Lenses / Aires Flex TLR / Sawyer's Mark IV / Mamiya Six

Click the image above to see the needles move.

Minolta Sky Prototype / Konica FR Rangefinder Prototype
Andrew Lloyd MPP Press Camera / Robot Royal 18 Half Frame Camera
It is Very Difficult to Assign Value to Extremely Rare Cameras
Konica IIIM with Half-Frame Mask / Unobtanium Accessories / Getting a Pax 35 To Work is Not Easy
Patrick's Strange Okaya Lord 5D / Rudi Reviews the Super Kodak Six-20
Digital Unobtanium / Epson R-D1 Digital Rangefinder
Ira Cohen's Most Wanted Camera / Mike Helps Ira Buy a One of a Kind Camera / Lausar 127
James Thorpe's Unobtanium is a Zecaflex Folding TLR / Welta Superfekta / Zeiss-Ikon Contaflex TLR
The LeCoultre Compass is a Very Unobtanium Camera…Except for Ira
Bob's Nikon Rarities – Follow Along The Rotoloni Report 4: Nikon Rangefinder Prototypes

50mm f/1.8 Nikkor RF Lenses / 35mm f/1.4 RF Lens / Nikkor-O 50mm f/1.0
Nikon Screw Mount RFs / Nikon SPX / Nikon SP2 / The Original Nikon Rangefinder

Paul and Mike Are Cornering the Market on Lens Hoods and Lens Adapters
Ilford Witness / The Melcon II Looks like a Nikon Rangefinder / Wica Rangefinder
Mike's Recent Unobtanium GAS / Military Kardon / Argus K
Unobtanium Accessories / Some Unobtanium is More Difficult to Find in Other Countries
Cameras That Are Opposite of Unobtamium
Anthony Shoots a Pentax Takumar 18mm f/11 Pancake Lens / Theo Won't Buy a Contax T2
Paul and the Americana Folk Music Gathering in Scottsdale, Arizona
Links
If you would like to offer feedback or contact us with questions or ideas for future episodes, please contact us in the Comments Section below, our Camerosity Facebook Group or Instagram page, or email us at [email protected].
The Official Camerosity Facebook Group – https://www.facebook.com/groups/camerositypodcast
Camerosity Instagram – https://www.instagram.com/camerosity_podcast/
Americana Folk Music Gathering – https://americanafolkgathering.com/
Theo Panagopoulos – https://www.photothinking.com/
Paul Rybolt – https://www.ebay.com/usr/paulkris and https://www.etsy.com/shop/Camerasandpictures
Anthony Rue – https://www.instagram.com/kino_pravda/ and https://www.facebook.com/VoltaGNV/
Camerosity can also be heard on the following services:
YouTube – https://www.youtube.com/@camerositypodcast
Google – https://podcasts.google.com/feed/aHR0cHM6Ly9mZWVkLnBvZGJlYW4uY29tL2NhbWVyb3NpdHkvZmVlZC54bWw
Apple – https://podcasts.apple.com/us/podcast/camerosity/id1583252688
Amazon Music – https://music.amazon.com/podcasts/9d316c9e-5461-4fa5-9e04-24fd27fffc3f/camerosity
Podchaser – https://www.podchaser.com/podcasts/camerosity-1985806