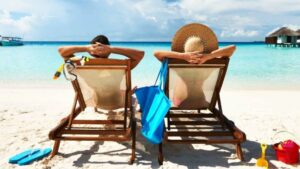 We're back….sorta!
For the month of August, the Camerosity Gang has been on vacation, traveling all over the United States Southwest and Northern Dairylands, battling Florida storms and insect borne illnesses, and handling the stress of a new job and shopping for a new home.
In a moment of spontaneous availability, the guys and I jumped on a Zoom call, hit record and just started talking.  If you've ever wanted to know what it would be like to be in a room (virtual or real) with Anthony, Paul, Theo, and Mike, this episode is what it's like, just four guys sitting around talking about whatever comes to mind.  In the spirit of Cocaine and Waffles, we put no effort into this, had no agenda, and just started talking.
As promised at the end of Episode 53, we will return soon with Season 3, featuring (slightly) more organized and thought out episodes.  We have a ton of great ideas for topics coming up, so please keep a look out for our next show announcement soon.  If you'd like to join us on a future episode, be sure to look out on our Camerosity Podcast Facebook page, and right here on mikeeckman.com.  We will record our next episode on Monday, September 18th at 7pm Central Daylight Time.  Stay tuned!
This Week's Episode
Paul and Black Paint Leicas / Anthony is shooting the Voigtländer Perkeo, Robot Royal, and Mercury II
Florida Storms / Disruptions to Business / Shooting in a Hurricane / Waffle House Index / Florida Man
Konica Genba Kantoku and Other Industrial Cameras
Minolta Weathermatic / Canon Aqua Snappy AS6 / Sureshot A1 / Nikon Nikonos
Mike is shooting with the Rollei 35 RF with TTArtisan 50mm f/0.95 / Konica Hexar AF
Nikon 35Ti and Other Compacts Which are in Danger of Electronics Failure
Theo's Tale of Leica R Woe and What He Did to Solve it
Theo is Also Shooting a Voigtlander Vitessa L with Ultron lens and Keks 2 Meter and Kodak 2238
Anthony's Vitessa is from the Original Importer / Voigtländer Prominent
Theo is Also Shooting the Zeiss Ikoflex, Voigtländer Superb and the Zeiss Super Ikonta C
Taking Panoramas with a Nikkor PC Shift Lens
Paul is Overloaded With Cameras But Still Buys Leicas / 650 Boxes of Cameras
Cameras with Sequential Serial Numbers
Digicams Are Great for Kids to Learn Photography
Theo is the Adapter King of Australia
Lots of Voigtländer Brillants and Kodak Vest Pockets Have Been Found
Rolleiflex with Duct Taped Polaroid Back / Leica Accessories Made in Japan
Paul Did the Americana Festival and Met Patrick Rapps / Ray Nasson visited Mike
Theo Bought a Canon FTb from Peter Kitchingman Without Knowing
Anthony talks about John Minnicks and the Aero Liberator
Anthony had his Canon IV Sb Repaired and Loves It
He also Had Robot Royal, Mamiya 645 Lens and Tower 22 Repaired
We Keep the Repairers Busy / Robot Royal / Anthony is Feeding Ticks
Links
If you would like to offer feedback or contact us with questions or ideas for future episodes, please contact us in the Comments Section below, our Camerosity Facebook Group or Instagram page, or email us at [email protected].
The Official Camerosity Facebook Group – https://www.facebook.com/groups/camerositypodcast
Camerosity Instagram – https://www.instagram.com/camerosity_podcast/
Theo Panagopoulos – https://www.photothinking.com/
Paul Rybolt – https://www.ebay.com/usr/paulkris and https://www.etsy.com/shop/Camerasandpictures
Anthony Rue – https://www.instagram.com/kino_pravda/ and https://www.facebook.com/VoltaGNV/
Camerosity can also be heard on the following services:
YouTube – https://www.youtube.com/@camerositypodcast
Google – https://podcasts.google.com/feed/aHR0cHM6Ly9mZWVkLnBvZGJlYW4uY29tL2NhbWVyb3NpdHkvZmVlZC54bWw
Apple – https://podcasts.apple.com/us/podcast/camerosity/id1583252688
Amazon Music – https://music.amazon.com/podcasts/9d316c9e-5461-4fa5-9e04-24fd27fffc3f/camerosity
Podchaser – https://www.podchaser.com/podcasts/camerosity-1985806