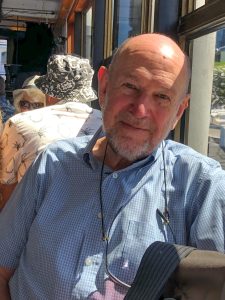 We've done a lot of deep dives into specific camera brands here on the Camerosity Podcast, but one brand I've been the most excited to do was Yashica.  Some of my earliest acquisitions of film cameras right when I first started collecting were Yashicas, from the wonderful Yashica Electro 35 to the Yashica-Mat TLR, to the Yashica TL-Super, there was probably a time when nearly 20% of my collection was a Yashica.
More than that, if you were to break down the entire Japanese camera industry into A, B, and C-List manufacturers with Nikon and Canon at the top, and the hordes of "one and done" Japanese makers from the 1950s in the C-List, Yashica seems to be one company that exists somewhere between A and B.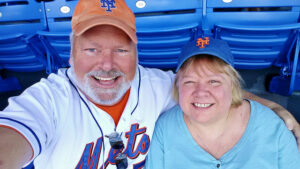 So for this podcast, I really wanted to bring out the big guns and invite not one, but two people who love Yashica more than I do.  The first guest is someone who I've interviewed before on my "One Hour Photo" series, is Paul Sokk.  Hailing from about 90 minutes away from Theo, Paul is THE authority on Yashica TLRs, fixed lens Yashicas, and early Yashica SLRs.  He also has a huge amount of info on Nicca, Leotax, and Canon rangefinders too making his site a very worthwhile read for many collectors.
In addition is Chris Whelan who has frequently collaborated with Paul, providing him with information and photographs that Paul has used on his site.  Chris has bought, owned, and sold a huge number of rare Yashicas, even to people you probably know.  Mike personally owns a few cameras that Chris has previously sold to other people, completing some form of Camerosity/Yashica Cycle of Life.
In this episode, we focus on the early days of Yashima, their TLRs, early SLRs, the company's acquisition of Nicca and Nicca rangefinders, and touch upon some of Yashica's great fixed lens rangefinders, plus some of their stranger cameras like the Sequelle and Samurai.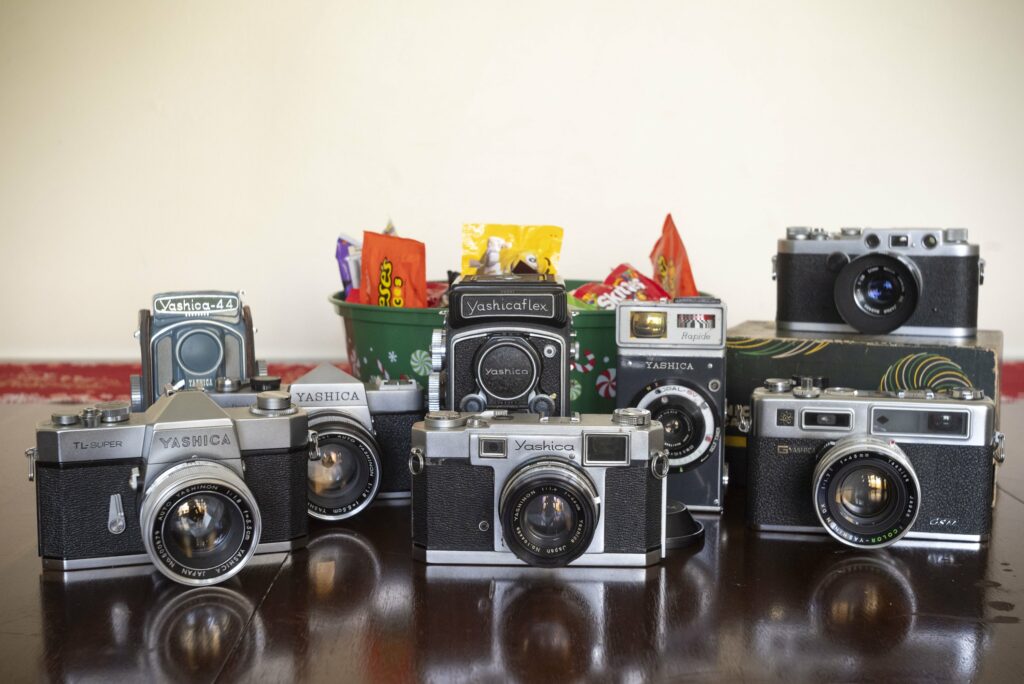 As always, the topics we discuss on the Camerosity Podcast are influenced by you!  Please don't feel like you have to be an expert on a specific type of camera, or have the level of knowledge on par with other people on the show.  We LOVE people who are new to shooting and are interested in having an episode dedicated to people new to the hobby, so please don't consider your knowledge level to be a prerequisite for joining!
The guys and I rarely know where each episode is going to go until it happens, so if you'd like to join us on a future episode, be sure to look out for our show announcements on our Camerosity Podcast Facebook page, and right here on mikeeckman.com.  We usually record every other Monday and announcements, along with the Zoom link are typically shared 2-3 days in advance.
We don't yet know what we will be doing for our next show, but we are definitely mulling on some topics suggested to us from other listeners, plus the many different areas in which we interact with you on social medial.  Whatever we decide to do, I am sure it will be interesting and a lot of fun, so be sure to join us on Monday, November 13th for the recording of Episode 59!
In This Episode
Paul Sokk and His Blogs, yashicatlr.com and leica-copies-japan.com / Chris Introduces yashicasailorboy.com
We work out Anthony and Chris / Theo and Paul live close to each other
Chris has sold to Kurt / Paul found the same camera when looking it up
The Yashicaflex S and A3 found their way to Mike / Kurt wanted his collection to go to people that would appreciate them / Minolta Super A to Theo
Chris's first camera was a Yashica Electro TL X and a Nikonos II
He went to Canon F1 but returned to Yashica because of Paul's site / Chris turned Paul onto the Pentamatic
Theo has been using the Electro TL X recently and the Yashinon 50 f/2 is one of his favourite lenses
The Yashica FFT was the last M42 mount camera
Anthony has a Contax S2 and ST with more Yashica lenses than Zeiss lenses
Tomioka was responsible for the high quality Yashica glass
Chris loves the Yashicamat EM / Mike Loves the Yashica D
Yashica provided military goods to making cameras / Pigeonflex then Yashimaflex Was Next
The Yashicamat Was One of the Best Selling TLRs
Yashica was trying to sell volume by having the right quality for the right price
Was 1956 when Yashica started to sell in US and Europe?
In 1957 Yashima started to also make other cameras other than TLRs, first the Yashica 8 movie camera
Yashima's First 35mm camera Was the Yashica-35 in 1958
Brian Wants a TLR / Yashica 124G are as modern a TLR you will find / Kyle collects Contax SLRs
Nicca was a Canon service company / Paul and Theo will fight over a Snider 35 / Niccas Were Sold by Sears as Towers
Niccas are well built, so were the Leotax / Nicca introduced some innovations but Only Made Rangefinders
Nippon Kogaku made the Rigid Body 5cm f/3.5 Nikkor-QC Exclusively for Nicca
Yashica bought Nicca before they went bankrupt / Yashica Pentamatic / Auto frame counters can be problematic
Who made lenses for the Yashica SLRs? / Yashica's First M42 Camera was the Penta J / J is for Jaguar / Yashica J-3
TL Series when started with TTL metering / Fixed Lens Rangefinder Yashicas / Yashica Lynx / Yashica Minister
Unique Yashica Cameras / Yashica Rapide / Yashica Sequelle / Yashica Samurai
Yashica Electro 35 was hugely popular in the USA, and they have fantastic lenses
The Contax/Yashica C/Y mount cameras and the Point and Shoots will be covered in a future episode
Links
If you would like to offer feedback or contact us with questions or ideas for future episodes, please contact us in the Comments Section below, our Camerosity Facebook Group or Instagram page, or email us at [email protected].
The Official Camerosity Facebook Group – https://www.facebook.com/groups/camerositypodcast
Camerosity Instagram – https://www.instagram.com/camerosity_podcast/
One Hour Photo 2 – Paul Sokk: https://mikeeckman.com/2019/05/one-hour-photo-2-paul-sokk/
Paul Sokk – http://yashicatlr.com/ and http://leica-copies-japan.com/
Chris Whelan – https://yashicasailorboy.com/ and https://www.ccstudio2380.com/
Theo Panagopoulos – https://www.photothinking.com/
Paul Rybolt – https://www.ebay.com/usr/paulkris and https://www.etsy.com/shop/Camerasandpictures
Anthony Rue – https://www.instagram.com/kino_pravda/ and https://www.facebook.com/VoltaGNV/
Camerosity can also be heard on the following services:
YouTube – https://www.youtube.com/@camerositypodcast
Google – https://podcasts.google.com/feed/aHR0cHM6Ly9mZWVkLnBvZGJlYW4uY29tL2NhbWVyb3NpdHkvZmVlZC54bWw
Apple – https://podcasts.apple.com/us/podcast/camerosity/id1583252688
Amazon Music – https://music.amazon.com/podcasts/9d316c9e-5461-4fa5-9e04-24fd27fffc3f/camerosity
Podchaser – https://www.podchaser.com/podcasts/camerosity-1985806