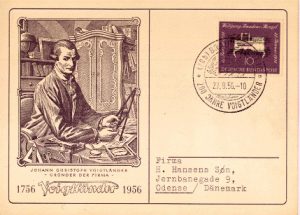 For the past two episodes, we stocked up the discussion ahead of time with guests to talk about what we wanted to talk about.  For this episode, we didn't invite anyone and ended up with more guests than any other episode we've done so far!
His ears must be ringing after his name came up near the end of Episode 34, but Dan Tamarkin from Tamarkin Camera stopped by to talk about the Leica 72 in the upcoming Tamarkin Auctions.  Along with Dan is a star studded cast of returning callers Robert Rotoloni, Adam Paul, Ira Cohen, Andrew Smith, Bill Smith, Sherry Christensen, Larry Effler, Howard Sandler, Stephen Grasso, Michael Gossett, and Miles Libak.
We spend a great deal of time on one of the group's favorite camera brands, Voigtländer.  Anthony starts us off with some company history, a short list of the company's most notable models, a discussion on our favorite Voigtländer models, how to repair the plunger on the Vitessa, and some interesting information on the first camera with an in body electronic flash.
Although we go deep into Voigtländer, this episode is loaded with a wide range of other topics such as light meters, Sunny 16, and EV scales. Dan Tamarkin shares wisdom on how to repair lenses using a toaster oven, and what he calls his "Catch and Release" program.  Mike shares a story of one of his best ever estate sale pick ups, and his tips on getting cameras from estate sales.  And in a follow up to his last appearance, Adam Paul shares his progress on making his own APS "Advantix" film.
As always, the topics we discuss on the Camerosity Podcast are decided by you.  The guys and I rarely know where each episode is going to go until it happens, so if you'd like to join us on a future episode, be sure to look out for our show announcements on our Camerosity Podcast Facebook page, and right here on mikeeckman.com.  We record every other Monday and announcements, along with the Zoom link are typically shared 2-3 days in advance.
So stay tuned, and if you'd like to ask us a question or give us some topics to discuss, look for our show announcement for Episode 36, which we will record on Monday, November 7th!
This Week's Episode
Dan Tamarkin Shows Up and Talks Leica 72 at the Tamarkin Auction / Tamarkin Estimates are on the Low Side
The Leica 72 Came Before the Nikon S3M / Dan Teaches Photography to His Customers at Tamarkin Camera
Sherry Buys a Nikon EM at a Thrift Shop and It Promptly Breaks
Michael Gossett Buys a Spare Canon T90 / Mike Had Bad Luck with the T90 / Dealers Hated the T90
Why Do So Many 1980s Cameras That Used AA and AAA Batteries Have Corroded Battery Compartments? / Use a Dremel to Clean Battery Corrosion
Mike Raves About the Canon EF Again / Cameras With Terrible Battery Doors
Michael Gossett wants a Voigtländer Bessamatic / Paul Has One with a Pre-Separated Septon
How Much Does Lens Separation Impact Photos? / Fix Lens Separation with a Toaster Oven!
Voigtländer History / Roll Film Voigtländers – Bessa and Bessa 66, Perkeo II / All The Vitos
Voigtländer Vito III and Prominent Strange Focusing / Everyone Loves the Bessamatics / Voigtländer is Acquired by Zeiss
Zeiss-Ikon Voigtländer Vitessa 1000 SR / Voigtländer Bessaflex Prototype Became the Zeiss-Ikon Icarex / Voigtländer VSL SLRs
The Rollei Samsung Connection / Cosina Voigtländers / Bessa L with No Viewfinder
Anthony's Top 3 Voigtländers – The Small Bergheil, Perkeo II, and Prominent /  Ira Loves the Bessa 66
What About the Vitessa? / Can You Fix the Problem Where the Vitessa Plunger Doesn't Work Correctly?
Mike Hates the EV Coupling on the Vitessa / What Was the Purpose of EV Couplings on 1950s Cameras?
Paul Only Hates Sunny 16 For Slide Film / Sherry Shoots "Dark as Crap f/2" / Light Meters Are Calibrated to 18% Gray
Voigtländer Vitrona Was the First Camera with Electronic Flash / The Vitessa Case with Built In Flash
Mike's Big Nikon S2 Estate Sale Score / Mike's Tips for Finding Cameras at Estate Sales / What Do EP Markings Mean?
Andrew's TTArtisans Leica-M Mount 28mm Summaron Copy / Avenon 21mm f/2.8 LTM Lens / Andrew's Strange Canon 7
Adam Paul is Experimenting With Making APS Film / Adam's Follow-up to His 2018 Review of 110 Cameras
Theo Buys a Sony Mavica Floppy Disk Camera / Mike Picks Up a Durst Automatica
Bill Smith Buys an Olympus OM-4 Ti / Larry Buys a Mamiya 23 (But He Didn't Mean To)
Theo Buys a Mamiya Power Winder / Howard Buys Both a Miranda DR and a Topcon RE Super
Does Dan Tamarkin Ever Get GAS? / Dan's Catch and Release Program / Paul Catches an Alpa Reflex 6D and Releases It
Show Notes
If you would like to offer feedback or contact us with questions or ideas for future episodes, please contact us in the Comments Section below, our Camerosity Facebook Group or Instagram page, or email us at [email protected].
The Official Camerosity Facebook Group – https://www.facebook.com/groups/camerositypodcast
Camerosity Instagram – https://www.instagram.com/camerosity_podcast/
Camerosity Twitter – https://twitter.com/CamerosityPod
Chris Sherlock's Repair Video on the Vitessa T – https://youtu.be/2roEZtwfi3g (For fixing the plunger, you do not need to remove the top plate.)
Dan Tamarkin – http://www.tamarkin.com/ and https://www.tamarkinauctions.com/
Adam Paul's Mega 110 Camera Review – http://quirkyguywithacamera.blogspot.com/2018/04/small-format-size-big-format-results.html
Sherry Christensen – https://embracethegrain.com/
Analog Insights – How to Pronounce German Camera Names – https://www.youtube.com/watch?v=iW_iBmUC_Xc
Theo Panagopoulos – https://www.photothinking.com/
Paul Rybolt – https://www.ebay.com/usr/paulkris and https://www.etsy.com/shop/Camerasandpictures
Anthony Rue – https://www.instagram.com/kino_pravda/ and https://www.facebook.com/VoltaGNV/
Camerosity can also be heard on the following services:
YouTube – https://www.youtube.com/@camerositypodcast
Google – https://podcasts.google.com/feed/aHR0cHM6Ly9mZWVkLnBvZGJlYW4uY29tL2NhbWVyb3NpdHkvZmVlZC54bWw
Apple – https://podcasts.apple.com/us/podcast/camerosity/id1583252688
Amazon Music – https://music.amazon.com/podcasts/9d316c9e-5461-4fa5-9e04-24fd27fffc3f/camerosity
Podchaser – https://www.podchaser.com/podcasts/camerosity-1985806