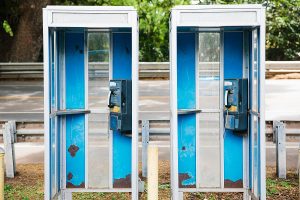 This week on episode 27 Anthony, Paul, Theo and I get our passports ready and board onto a boat for a tropical getaway!  While there, we will be taking a three hour tour to a remote, non-descript island, where us and our friend Gilligan will soak in the sights and take lots of photos in the hope of having some beautiful images when we get back!
Of course, with any trip comes the difficult decision of what gear should we bring?  Is compactness, performance, or ruggedness a deciding factor?  Should you bring in a large format camera to maximize detail on the tropical vistas you aren't likely to see again, or would a compact folder be a better option so that there's less for you to lug around?
Joining us this week is Aiden Dean, back from last episode, who travels with us and brings with him three very interesting selections.  Listen in as everyone talks about their "Tropical Island Cameras" and why we selected them!
Every episode, the topics we discuss on the Camerosity Podcast are decided entirely upon you, so if you'd like to join us next time, be sure to look out for our next show announcement for Episode 28, which will be recorded on Monday, June 13th!
This Week's Episode
The Gang Goes on a Three Hour Tour
The Argus C3 is a Rugged Camera and Effective Blunt Object / Mike Was Coerced to Buy an Argus C3 for $1
Our Skipper Takes a Mamiya 7 and the 35mm Panoramic Kit
The Professor Chooses the Olympus Pen F / Pen Lenses Are Great Adapted to Micro 4/3rds / Yoshihisa Maitani Designed the Pen
Gilligan Is No Dummy and Brings His Nikon F2 To Shoot and Start Fires With!
Paul Chooses a Nikon F with the FTN Finder / The F2 Has Many Advantages Plus a Much Better Mirror Lock-Up
Ginger Values a Quality Compact Camera So She Takes the Voigtländer Perkeo II / 13 Exposures Per Roll
Another Nikon Makes the Cut, the Nikon FM2 is Compact, Reliable, and Performs Well / Nikkor Lenses to Bring / Steve McCurry Shot Afghan Girl with an FM2
The Kodak Medalist II is Both a Sculpture, a Camera, and Self-Defense Weapon / Differences Between the Medalist I and II
The Mamiya Universal or Super 23 is the Camera of Choice for Anything Medium Format / Rear Macro Bellows for Closeups
Gilligan Aims High with the Hasselblad 500 C/M /  The Viewfinder is Like Looking Into a TV / Advantages of Square Format
Ginger Pulls a Switcheroo from the Nikon F2AS to a Sony a7II Full Frame Mirrorless/ Nikkor 20mm f/4 Lens
You Can't Be on an Island Without an Underwater Camera So the Skipper Brings the Canon Sureshot A1
The Nikonos V Ups the Ante for Underwater Cameras / Nikonos Interchangeable Lenses / Nikonos RS SLR
Gilligan Has the Heaviest Luggage with His Pentax 67 SLR / Asahi Takumar 105mm Lens
Paul Saves the Best for Last, the Leica M6 / Paul Visits the Wetzlar Factory
The Final Camera is a DIGICAM! / Panasonic Lumix DMC-FX07 / Licensed Schneider, Zeiss, and Leica Lenses
Theo's Winners and Loses from his Massive Haul from Episode 26 / Super Ikonta / Zeh Goldi / Vitessa L / Superbs / Futura / Lordomat
Mike is Going to Visit Paul This Weekend / Anthony Ponders Buying a Bessa Rangefinder
Aiden Doesn't Have Any Questions But He Has a Lot of GAS / Graflex 3×4 and Toyo View Camera
Show Notes
If you would like to offer feedback or contact us with questions or ideas for future episodes, please contact us in the Comments Section below, our Camerosity Facebook Group or Instagram page, or email us at [email protected].
The Official Camerosity Facebook Group – https://www.facebook.com/groups/camerositypodcast
Camerosity Instagram – https://www.instagram.com/camerosity_podcast/
Camerosity Twitter – https://twitter.com/CamerosityPod
Aiden Dean – https://www.instagram.com/chefboyar__dean/
Theo Panagopoulos – https://www.photothinking.com/
Paul Rybolt – https://www.ebay.com/usr/paulkris
Anthony Rue – https://www.instagram.com/kino_pravda/ and https://www.facebook.com/VoltaGNV/
Camerosity can also be heard on the following services:
Google – https://podcasts.google.com/feed/aHR0cHM6Ly9mZWVkLnBvZGJlYW4uY29tL2NhbWVyb3NpdHkvZmVlZC54bWw
Apple – https://podcasts.apple.com/us/podcast/camerosity/id1583252688
Amazon Music – https://music.amazon.com/podcasts/9d316c9e-5461-4fa5-9e04-24fd27fffc3f/camerosity
Podchaser – https://www.podchaser.com/podcasts/camerosity-1985806