A couple of weeks ago, this site celebrated it's 8th anniversary since I started writing camera reviews, and like the passage of the entire year, I can't believe how fast the time has flown.
As has been the case for every year since I've been keeping track, 2022 was a good year for Mike Eckman dot Com.  This year brought the highest traffic overall and both the highest traffic in a single month and a single day.  Topping 600k visits for the first time and 3000 for a single day, it is clear that you all still love the content featured here.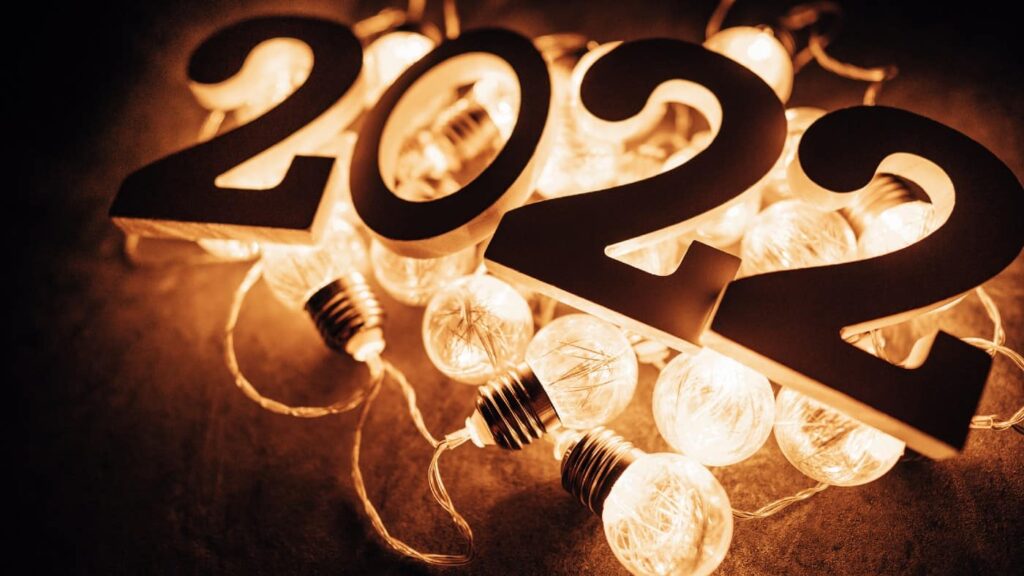 A small highlight that will likely only appeal to other people who have blogs, is that for the first time ever back in May, the site experienced a failure which required me to completely restore from a backup.  Although I have had a redundant backup solution for quite some time in case the site were to go down or get hacked, it wasn't something I had ever had to test.  If you're wondering, "gee Mike, I don't remember the site being down back in May", that's because all the preparation for a good solution was worth it and I was able to restore the site to a 2 day old backup within 15 minutes and most of you were none the wiser.  What I lost in those 2 days, I was able to easily get back without hardly any notice.  That real-world test, gives me hope that in the event something like that happens again, the site is in a good state to bounce back quickly.
Last year, I concluded the Keppler's Vault series with my 100th edition, which coincided with the death of Marc Bergman who had been the source for nearly all the material in that series.  In that final post I suggested that I may continue with articles in the series, but not at the same regularity as before.  As promised, this year saw three new Keppler's Vault articles.  All three were in the same spirit as the first 100 and all were sourced from magazines after Marc Bergman's death.
Keppler's Vault 101: Advanced Photo System – This article coincided with the review of my first ever APS camera, the Minolta Vectis S-1, a really fun and well equipped APS SLR that in my opinion was hampered due to the demise of APS film.  The Vectis S-1, and it's younger brother, the S-100 are great cameras that deserve more recognition.
Keppler's Vault 102: Subminiatures – Like the Keppler's Vault on APS film, this one coincided with my review for the Tessina L, although still a 35mm camera, it fits into the category of subminis which was another segment of film photography which I had spent very little on.  Helping matters were several Submini articles from Modern and Popular Photography magazines.
Keppler's Vault 103: Kodak Disc Film – For my second Keppler's Vault of a discontinued Kodak film format, this one about Kodak Disc film did not pair with a review of a Kodak Disc camera, and for good reason.  These were terrible cameras, which are difficult to shoot and develop film for today.  Instead, I covered what was good, along with a large number of contemporary reviews for the format.
This past year saw the continuation of the Camerosity Podcast, the world's only open source film photography podcast.  Created on a whim last year, in 2022 we recorded 23 episodes, talking to a huge number of diverse and interesting people in the film and digital camera community.
A special thanks is owed to Anthony Rue, Paul Rybolt, and Theo Panagopolous for all their time, effort, and energy on the show.  None of us get paid to do this, but each of these three guys bring their own special touches to the show, which I could not capture on my own.
Some of our notable guests in 2022 include:
Steve Sasson, former Kodak employee who is credited with inventing the first ever digital camera
Robert Shanebrook, former Kodak employee who helped design a huge number of Kodak film stocks, a stereo camera that was taken on the Apollo missions and much more
Todd Gustavson, curator at the George Eastman Museum
Peter Kitchingman, collector, historian, and author of the world's most comprehensive Canon Rangefinder lens book
Nafis Azad, Polaroid guru and owner of one of only six 20×24 Polaroid cameras in the whole world
Dan Tamarkin, Tamarkin Camera, one of the world's most respected Leica galleries
Stephen Dowling, kosmofoto.com blogger and creator of Kosmo Foto film
Alex Luyckx, alexluyckx.com blogger, podcaster, and one of the most respected film and development reviewers online
plus a huge number of other regular guests who all share their love and passion for film
The guys and I have had a blast recording these podcasts and hope to continue bringing you the open source film discussions on what was nominated as the Nerdiest Film Photography Podcast out there!
Of course, the "meat and potatoes" of this site are the in depth reviews and featured articles on the site.  Here are some highlights: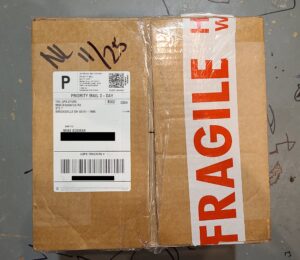 I say this every year, but it's true every year.  Ads suck, but 100% of that ad revenue plus your generous donations go back into the site.  This year, I started accepting donations through Zelle, in addition to PayPal.
Hosting this website and the Camerosity Podcast is not cheap.  Registration for Podbean, the host for the podcast is $180 a year.  My Amazon Web Services bill is around $66 every single month, including site backups.  I pay for premium theme support, premium backup software, plus the ongoing cost to acquire, borrow, and send back loaned cameras.  Each time I make a trip to the post office to send back a loaned camera, that's another $12 – $18 depending on the size and where I send it.
If you like stats, here are a few interesting site stats:
624,714 site views which is up from last year's 587,174 total (a 6.4% increase), for an average of 1711 per day. (stats according to Jetpack)
My most popular month was January with 59,650 views, which is the all time best month the site has ever had
My most popular post of 2022 was A Look Back at the Prices of Film with 5093 views
8,997.21 GB of data transferred through November (according to Cloudflare my CDN) for an average of 817.92 GB per month.  My data rates are high as I generally have high resolution (for the web) images on the site.  Each review usually has between 10-15 "beauty" images of each camera, along with 12+ or more sample images, which are all between 1-3 MB each.
As I have done the past two years, everything I do with this site is a lot for one person, so I am taking the month of January off from new content.  Once I resume writing in February, what do I have planned for 2023?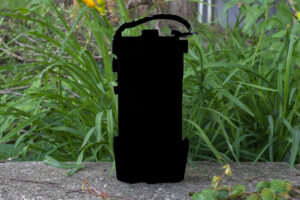 First and foremost will be new reviews.  In February, I'll have a review of the "bucket list" camera to the left.  This is a historically significant camera in which less than a thousand were ever built, and is one that I never thought I would ever get a chance to see in person, let alone shoot!  Beyond that, there are well over 100 more cameras in my "to review queue" to choose from, so there will be no shortage of things for you all to read!
I have a few ideas for some feature articles and I'll probably get a few more Keppler's Vault articles next year, similar to what I did this year.  I recently acquired a bunch of late 1950s issues of CamerArt magazine which have some interesting things that I could scan in and write about.  Whatever I do, there is a good chance it will be something that ties into a review or another article I am working on at the same time.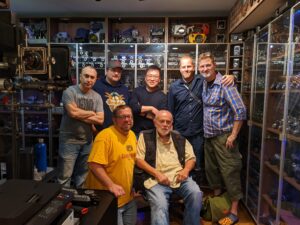 The Camerosity Podcast has been a rousing success and is a lot of fun to do, but it has taken away my time or desire to do one on one Interviews, so it's not likely I'll include any more One Hour Photo articles, however I do have some ideas for bonus content that would sorta fill that same roll.  As always, anything can happen, so there's no telling what I will and won't be able to do.
There is a small chance I might update the site theme for the first time since 2017.  In blogger-speak, a theme is the cosmetic layout of the website.  Themes are not only responsible for how a site looks, but also how you interact with them, and also the stability and security of the site.  Sadly, the software company that made my current theme seems to have abandoned it, and without any future security updates coming, I want to be prepared before something bad happens and get back onto something that is continuing to receive support.
As I say every year, while I am the only person behind the content you see on this site, I definitely do not do it alone.  The amount of feedback, donations, and other support I receive from you all is what keeps me going.
A special thank you to the following people who have donated $20 or more towards the site:
Kurt Ingham
Roger Beal
Jeffrey Oliveira
James Thorpe
Michael Flory
David J Kenny
Kevin Murray
Skip Williams
Robert Trombly
Werner Krüger
Dean Rourke
Donald Lampert
Dave Lovdahl
Jack Matthews
Thomas Antoniades
If you've contributed to this site, the Podcast, or to me personally in any way and I did not include your name, please forgive me.  The list of people who have helped me do what I do is very long and you are very much appreciated!  What you read on this site and hear on the show are all a direct result from your love and support!
I can't say it enough, thank you to everyone reading this.  Merry Christmas and Happy New Year to you all!  See you in 2023!